What is Brand Imagery and Why is it Important?
Can you remember how many images you saw today? Every day, we are exposed to enormous amounts of imagery. It often becomes extremely challenging for individual brands to get noticed and, at the same time, for a customer's memory to tell them apart. In this post, we look at imagery and what should be considered if you want your brand to stand out.
What is Brand Imagery?
Brand imagery defines your brand through the visuals it uses. Visuals, in this case, can appear in a variety of forms: illustrations, print materials, social media content - the list goes on. Yet brand images are much more than just simple placeholders. They also reflect your product's style and set a tone for how you communicate with your audience. Whether your brand is modern and minimalistic or traditional and sophisticated, you can always use well-selected images to engage your viewers in a meaningful and emotional way.
Brand Image vs Brand Imagery
You may be wondering what the difference is between brand imagery and a brand image. Simply put: brand image is the way your customers perceive your brand. In contrast, brand imagery represents your product through visual appearance or any images you use. 
To Create Organic Imagery - Know Your Customers
First, you need to think about who your customers are and what messages you want to convey. What is important to them? What do they value? What products do you think they find most interesting? Knowing your audience well can help you find the right visuals and build a trustworthy identity. Need a great example? See what our sister group company Farstad & Co, has done!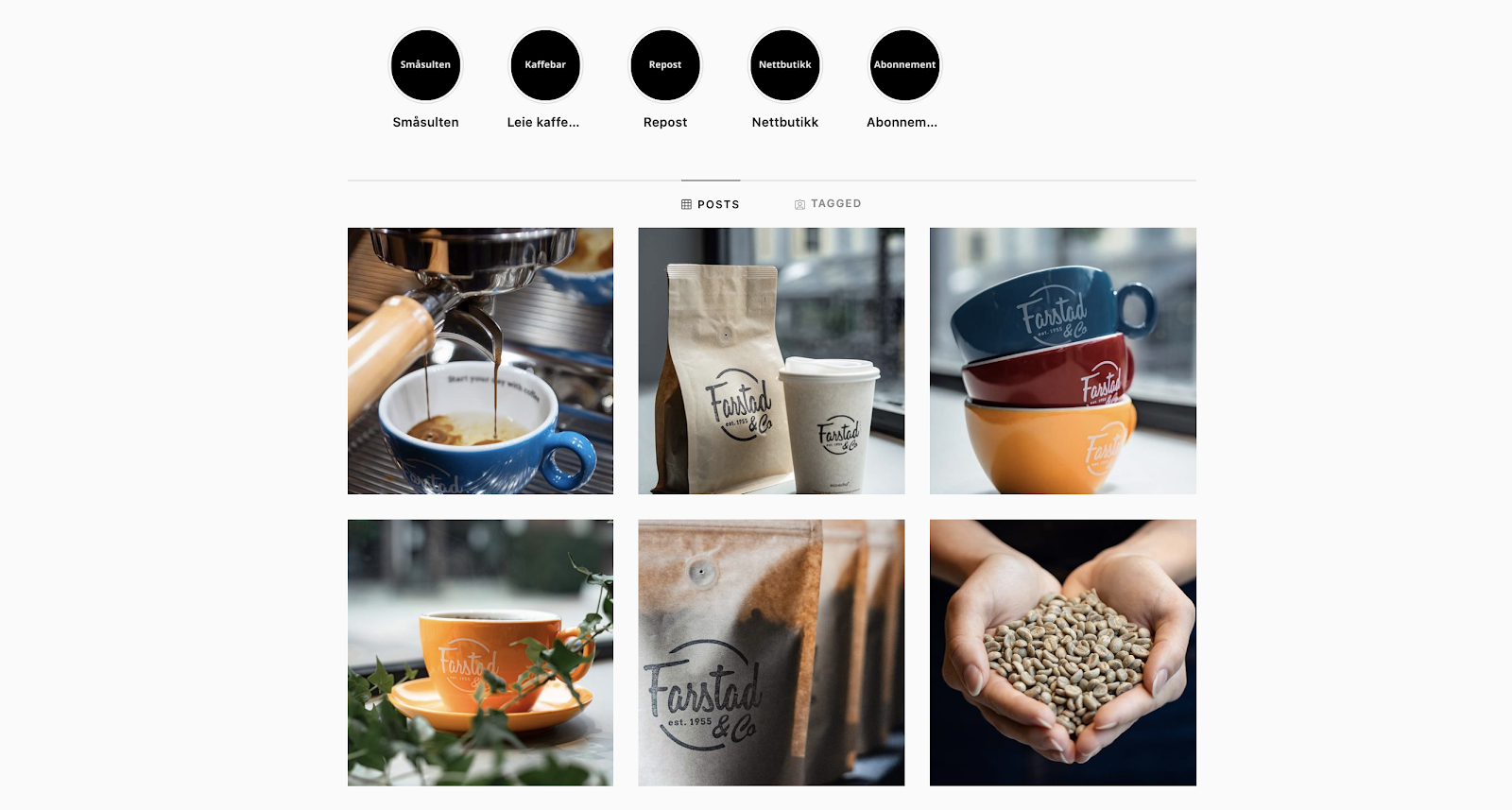 To Create Organic Imagery - Be Unique
After getting a good idea of the audience you will be talking to, you are ready to start telling your visual story. Have you opened a stock website to find photos of cheerful, multinational groups energetically typing on their laptops? Stop right there! Also called "generic images", stock pictures are licensed photos or vectors representing any object of a particular kind. While the proper usage of stock photos can be effective in some cases, in general, most of these images feel unnatural, get ignored by the viewer, and give poor first-impressions.
What can set your brand apart as authentic and personable are photos of real people, icons with a unique stroke style, and exclusive, tailor-made illustrations. Such images will greatly aid in a direct and well-made communication strategy. Remember, people love stories, so don't be shy to share your brand history, your employees' stories (with their permission, of course!) or what goes on behind the scenes. 
Need another example? Check out our very own Snowball Team page for some quirky visual inspiration.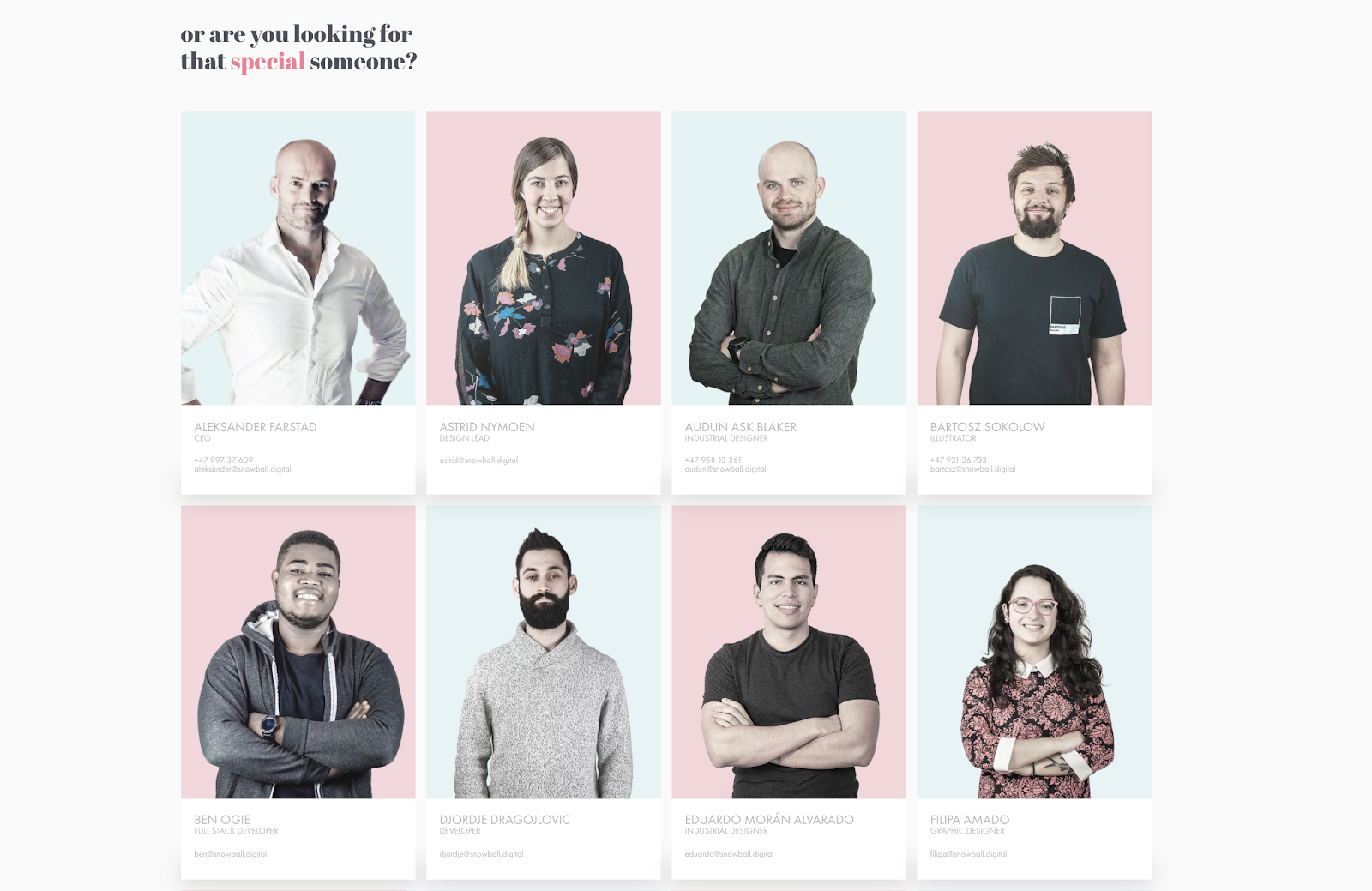 To Create Organic Imagery - Be Consistent
With that said, don't forget about consistency. Mixing up playful illustrations with complex infographics and formal photographs will not help your business be memorable. Pick a style of imagery that fits your brand and go on with it. As said in our post on tone of voice: 
"[Consistency] keeps you on-brand and congruent in your values and messaging. But perhaps more importantly...it makes your [brand] easier to recognize, trustworthy, and familiar. This comfort with consumers, no matter your product, carries significant weight in the end when trying to establish a global verbal identity."
A Final Note
Successful images make your visual communication more appealing and assist in establishing an emotional attachment to your product. That can be a big contributing factor next time a customer chooses you over the competition. Staying true to your values and communicating them appropriately, especially when physical interactions are limited, is the best thing you can do for your brand.