Product design and engineering for ambitious companies.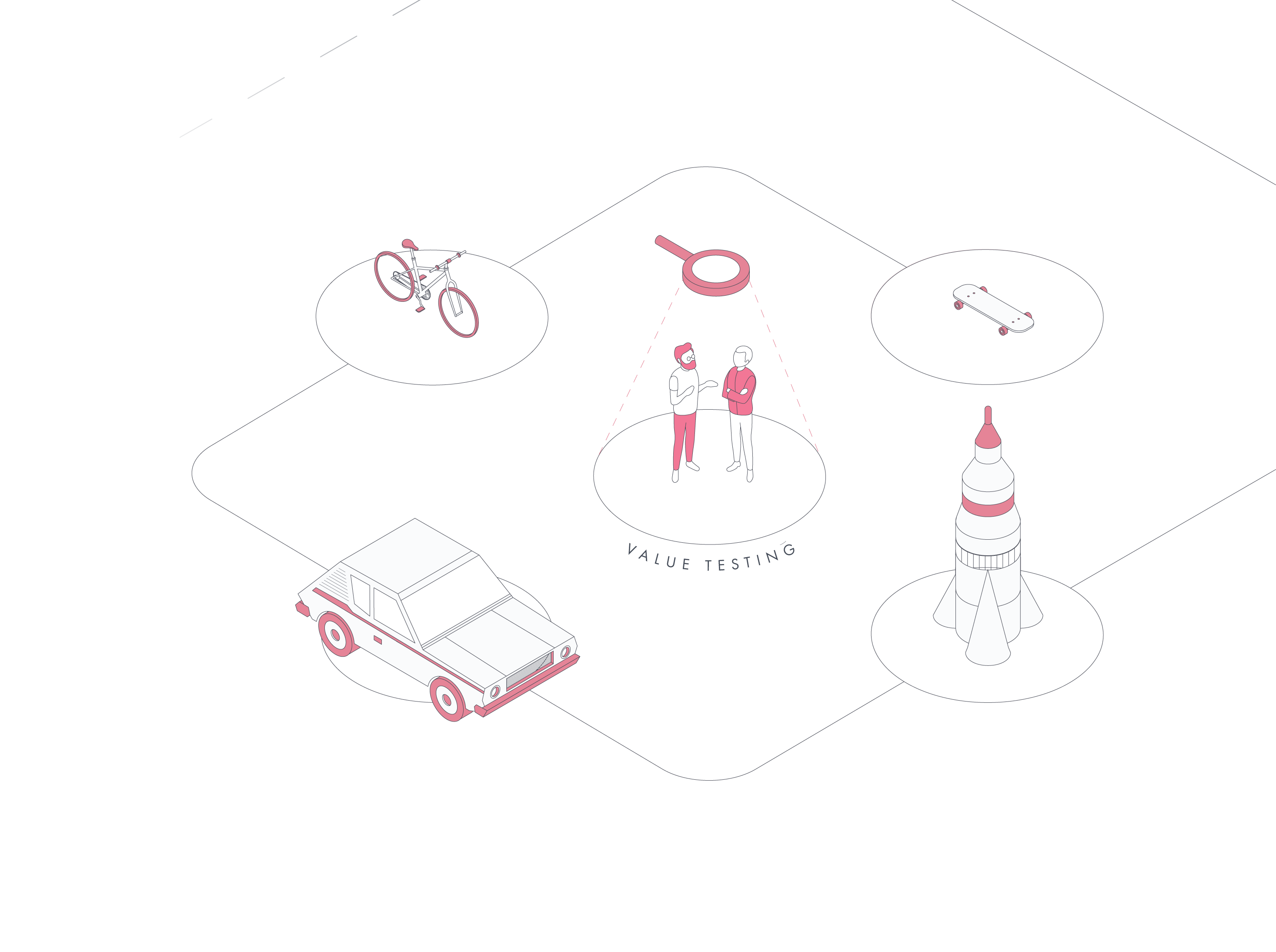 We work with ambitious companies that are looking for growth. Launching or re-launching a product or offering to the market requires the right product strategy. Our experience spans from pure digital products to physical products, sometimes the ideál is a mix of the two.
Our product strategy work typically includes:
Product positioning
Whole product
Target values
Go-to-market strategy
Designing a product that customers love is a craft and a process that takes some experience. Our unique blend of industrial and interaction design allows us to understand the bigger picture when it comes to a product design approach. Whether we are designing an online streaming service or a classic bike, we always have a cross-functional team behind every project.
Product Design Services include:
Interaction design
Industrial product design
Software architecture and design
Illustrations & Animations
Our engineering team is agile and works to release a product to the market as early as possible. Time to market is key. Still, the first release needs to be addictive and have the "I want that"-factor.
Services include:
Product management
API development
Front-end & native Apps development
3D modeling for CNC production & engineering
Selling is the key to any product. The Snowball growth marketing approach strives to get the product in front of as many customers as possible, ideally creating repeat customers with a reference value. Our edge is growth marketing with a focus on digital channels.
Services include:
Product marketing
Content strategy and design
Campaign marketing
Search engine optimization (SEO)
Social Media marketing
We believe that to succeed you need to release early and iterate. You need to get input from your customers. We combine the perceived value delivered to customers with the hard facts derived from KPI driven marketing.
Services include:
Value-based testing
KPI evaluation & optimization
Product roadmap prioritization