Carlings Digital Collection
Carlings' digital collection is a great example of selling virtual products online. Launched in just weeks Carlings created a campaign targeted towards awareness of waste created by un-used clothes. 100% of the revenue goes to Water Aid.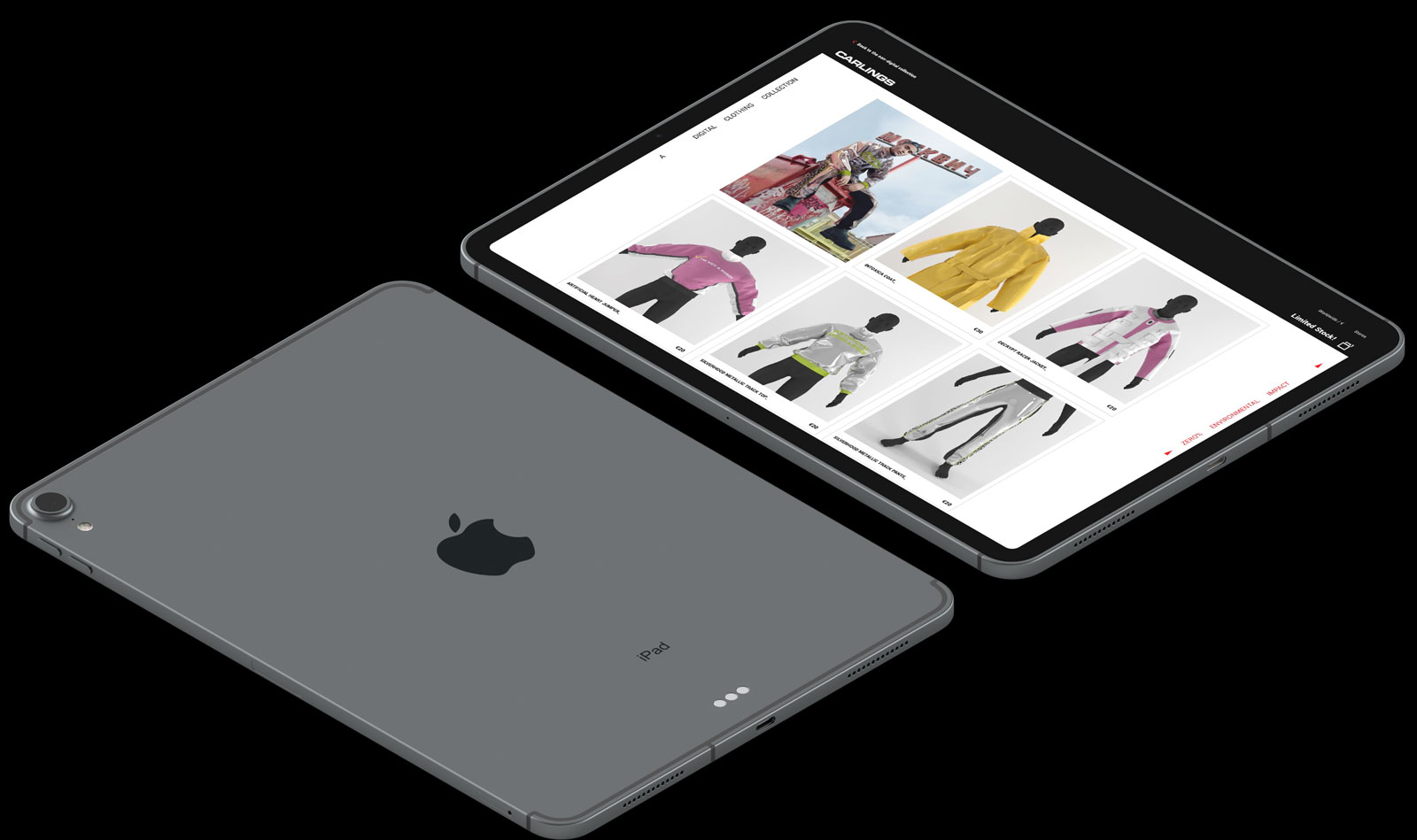 Digital Clothing Collection
You can buy a digital piece of clothing, upload a photo of yourself and have the artists at Vice digitally dress you up. The artwork is delivered back to the customers ready to share on social media. The purchasing process is automated using the headless commerce service Crystallize.
The custom checkout works as follows:
You select a piece of clothing
Upload a photo of yourself
Pay 20 EUR
Artists at Vice digitally dress you up in 3D
Artists use the custom admin interface to send artwork to customers
Customers are notified and get a sweet page with artwork and one-click buttons to share on social media
As part of the campaign, 100% of the revenues Carlings makes on this campaign are donated to Water Aid.

Time To Market with Crystallize
The headless commerce service Crystallize was used to build the tailor-made e-commerce solution for Carlings in just a few weeks. It consists of a limited inventory of digital products. Payment integration. Custom checkout workflow with customers uploading pictures of themselves for post-production. Post payment workflows include sending images to artists and having artists upload the artwork to be sent to the customer.
It is a great example that e-commerce is going towards tailor-made solutions.
Check out the Carlings Digital Collection.