Farstad & Co., a Brand with Tradition.
The Farstad & Co. name is rooted in tradition through the Farstad family values and business expertise. With this in mind, we had the opportunity to revive not only the name but the History behind it. We developed a brand capable of standing the test of time. We hope you like it!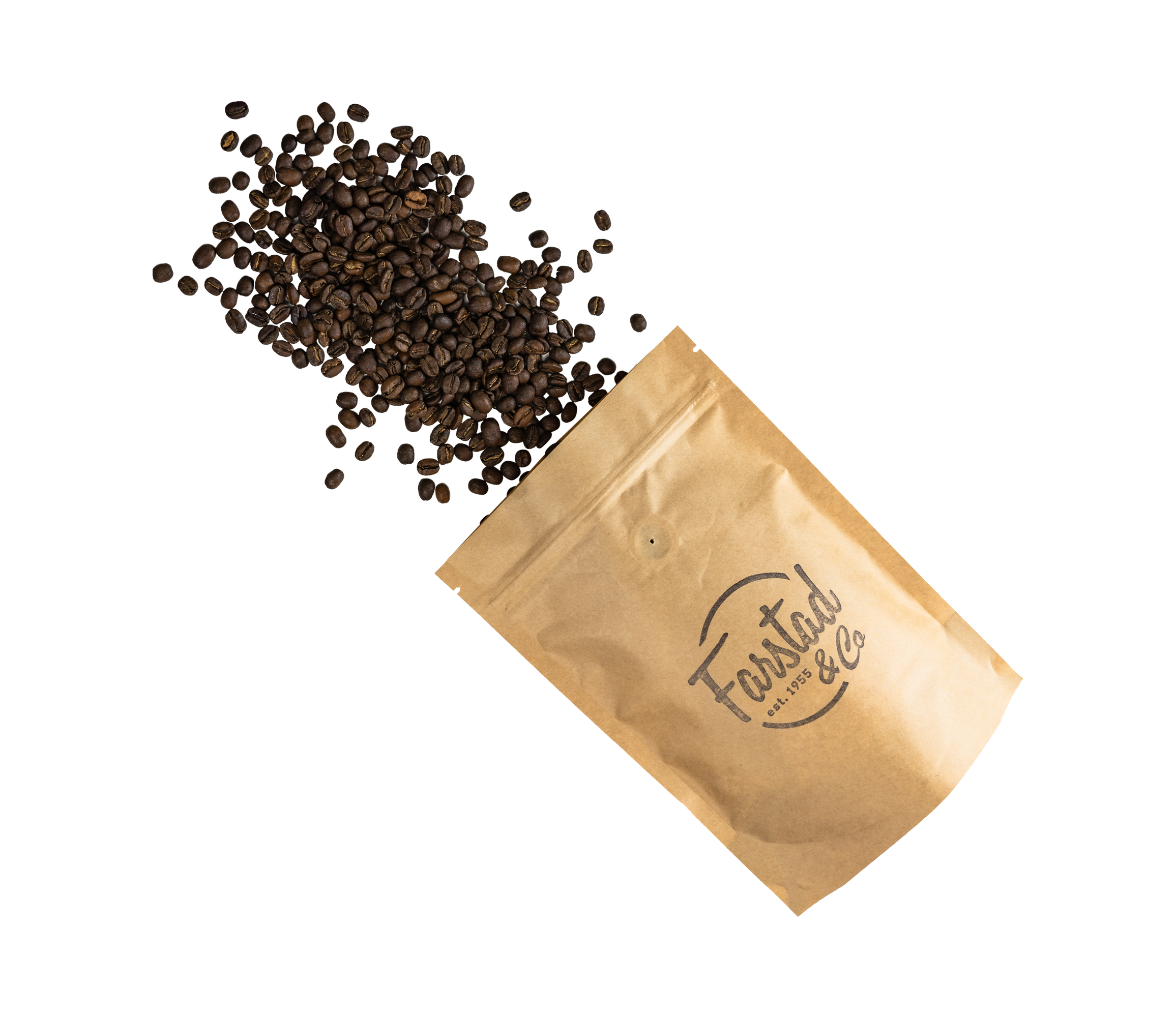 About the Brand
Farstad & Co. is a craft roastery focused exclusively on organic and fair trade coffee. The brand strives to produce high-quality coffee with exceptional flavor, making sure every cup has great coffee!
The brand's story goes back to 1955 when Olav Kyrre Farstad brewed and delivered coffee to local shops and restaurants in Skien, Norway. After many years later, the tradition and strive to deliver and serve good coffee is once again in full force with a new redesign.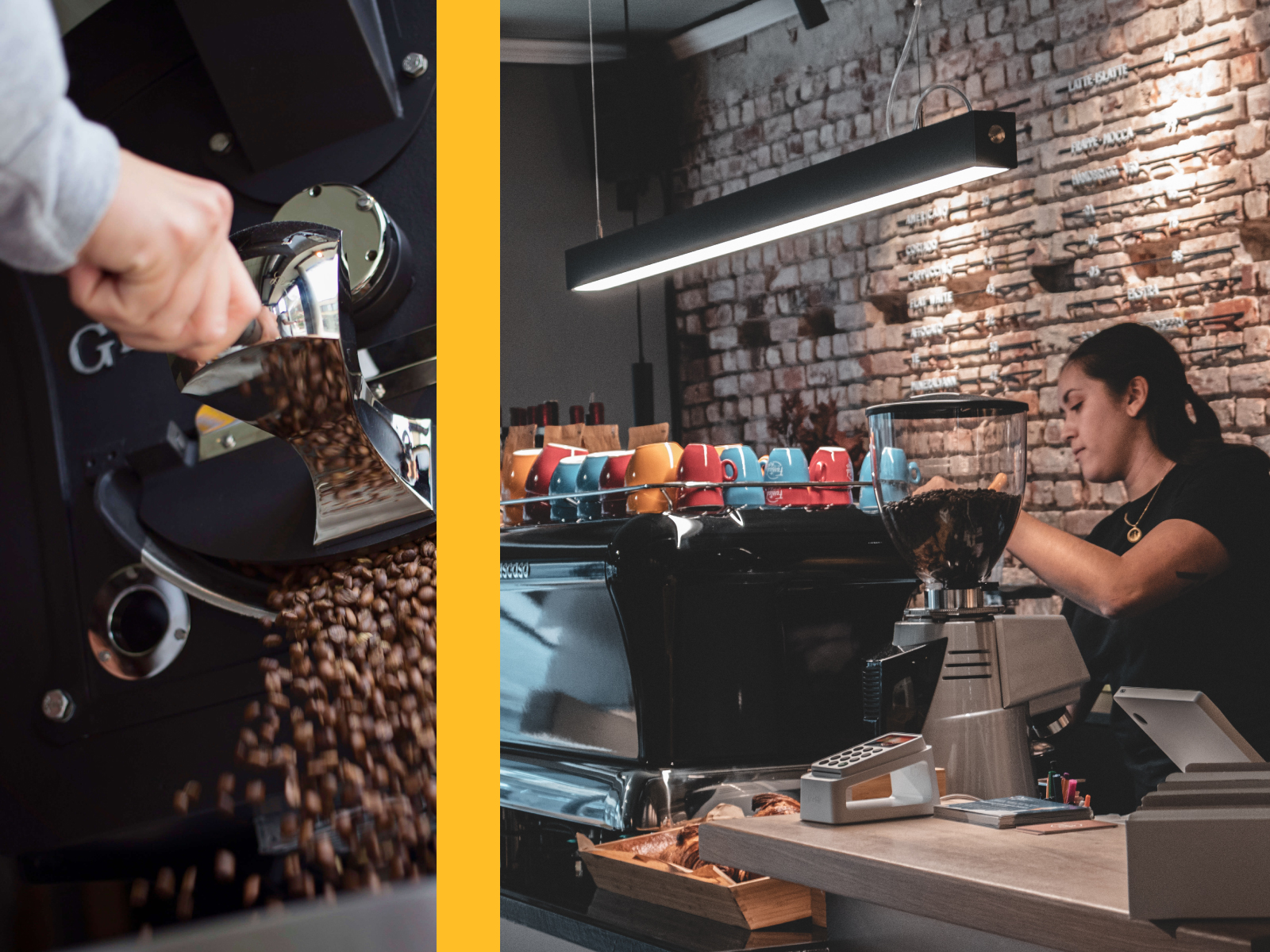 A Visual Identity that combines History with Coffee
We wanted to create a strong identity that would feel familiar, timeless and inspiring. It has a vintage feel, while at the same time being modern and very concise. We composed a minimalist image, mainly focused on the logotype.
The new Farstad & Co. brand is the embodiment of decades of History, coupled with a passion for great coffee. It a proud symbol of the name of a coffee shop that has always been proud of its quality and tradition, and will now continue that spirit in the future.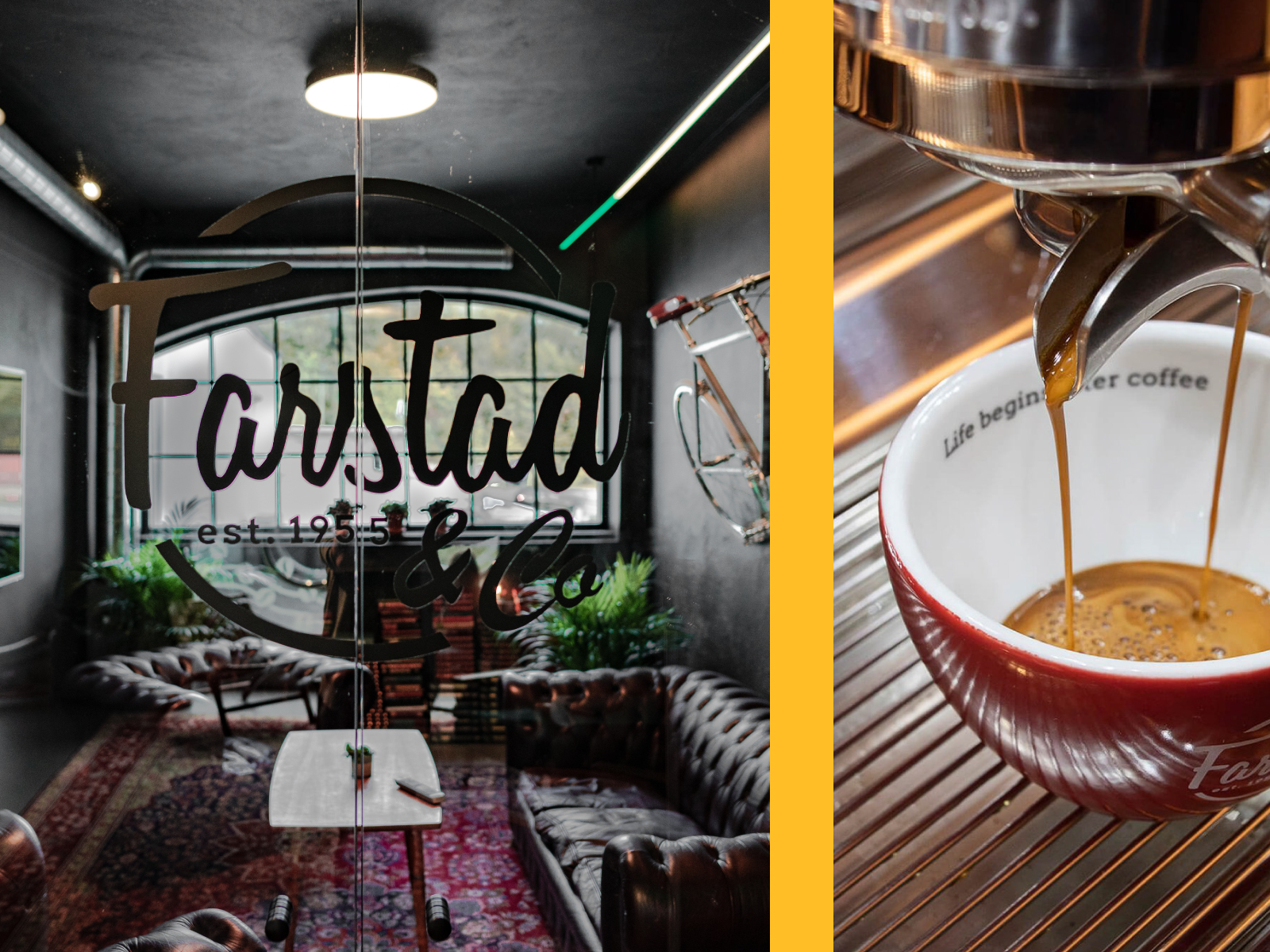 The Most Valuable Asset
Since the logotype is the most integral part of the Farstad & Co. brand, we took some time to design it, making sure it checked all the goals established. It's the most valuable asset and we wanted to make sure it always looked its best across various on-screen and in print assets. The rest of the visual identity was created around this center point.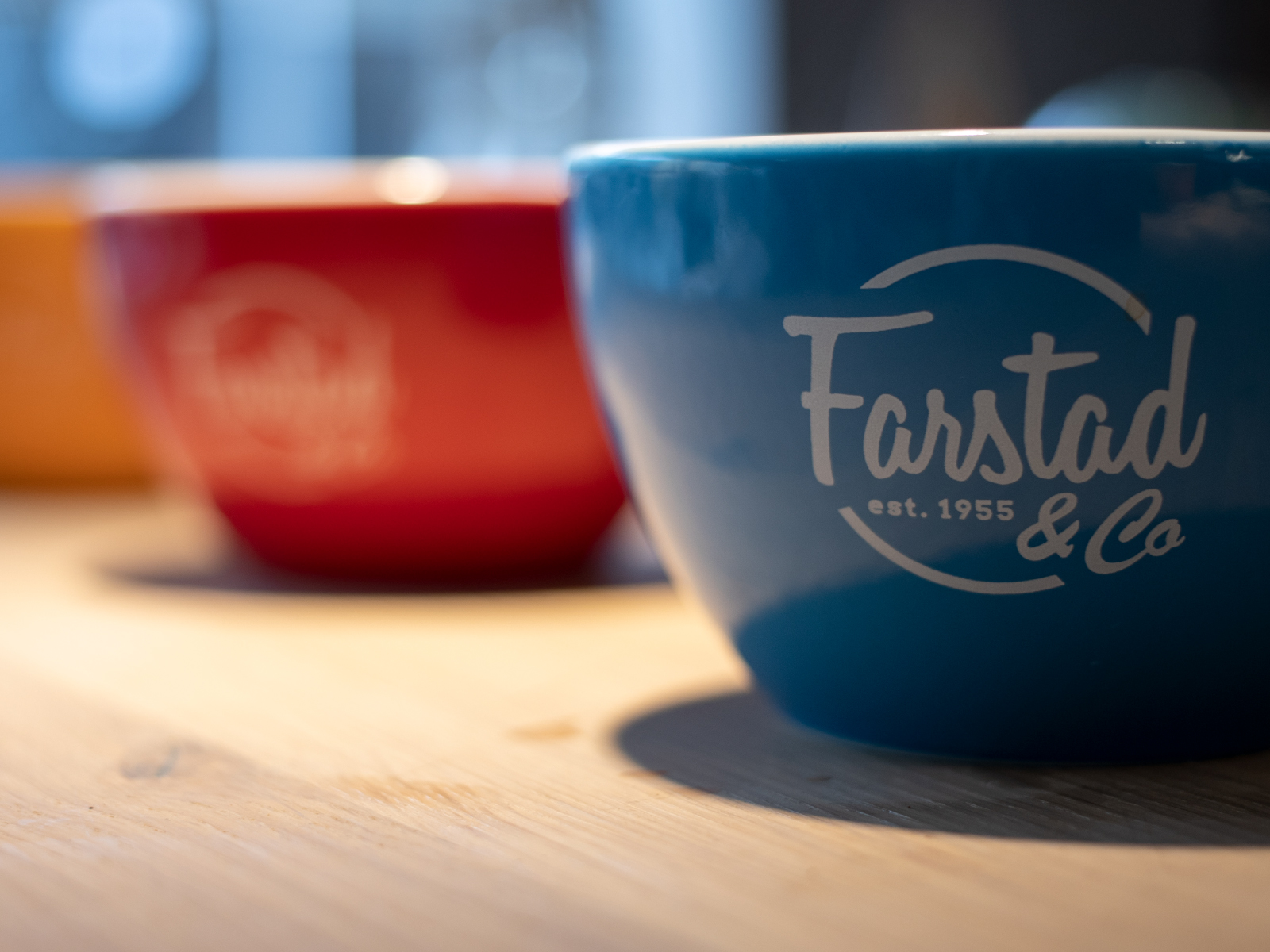 Detailed Finishes and Textures
To minimize the product impact we created a simple packing solution for the coffee bags that are sold both online and in-store. Our approach was to keep everything simple using kraft-textured bags, only with a sticker label and a hand-stamped logo. The labels were also produced in a similar paper, and showcase the information in a very minimal way.
This paper choice for everything packaging-related brings an artisanal aspect to the Farstad & Co. brand. Combining that with the hand-stamping of the logo on the bag, made the whole packaging feel more personal.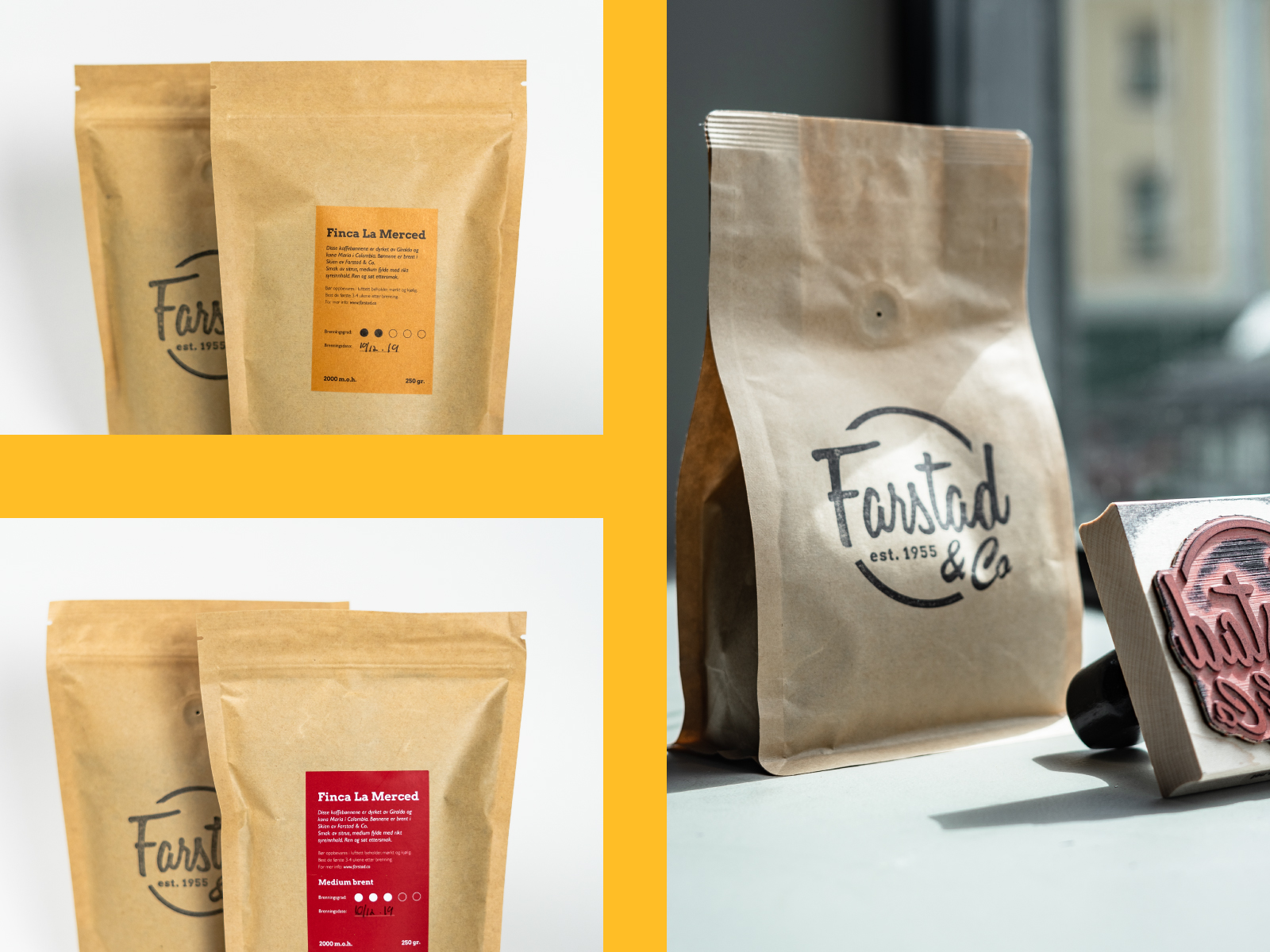 Pop of Color
The Farstad & Co. brand is mostly defined by dark colors. However, the brand does have the support of some complementary colors to create a contrast. Just like everything else in the brand, these colors were also kept simple yet confident. The colors range in a warm, colorful palette that is both complementary and contrasting. These colors should be utilized across all mediums.