Lounge Chair Concept
The lounge chair concept is a product design inspired by Nordic minimalism and the 60s style furniture. We wanted to make a chair that is comfortable and practical for modern use. The chair is extra wide so you can curl up and enjoy a hot cup of coffee. It also features an integrated table to place the phone, coffee, laptop or magazine.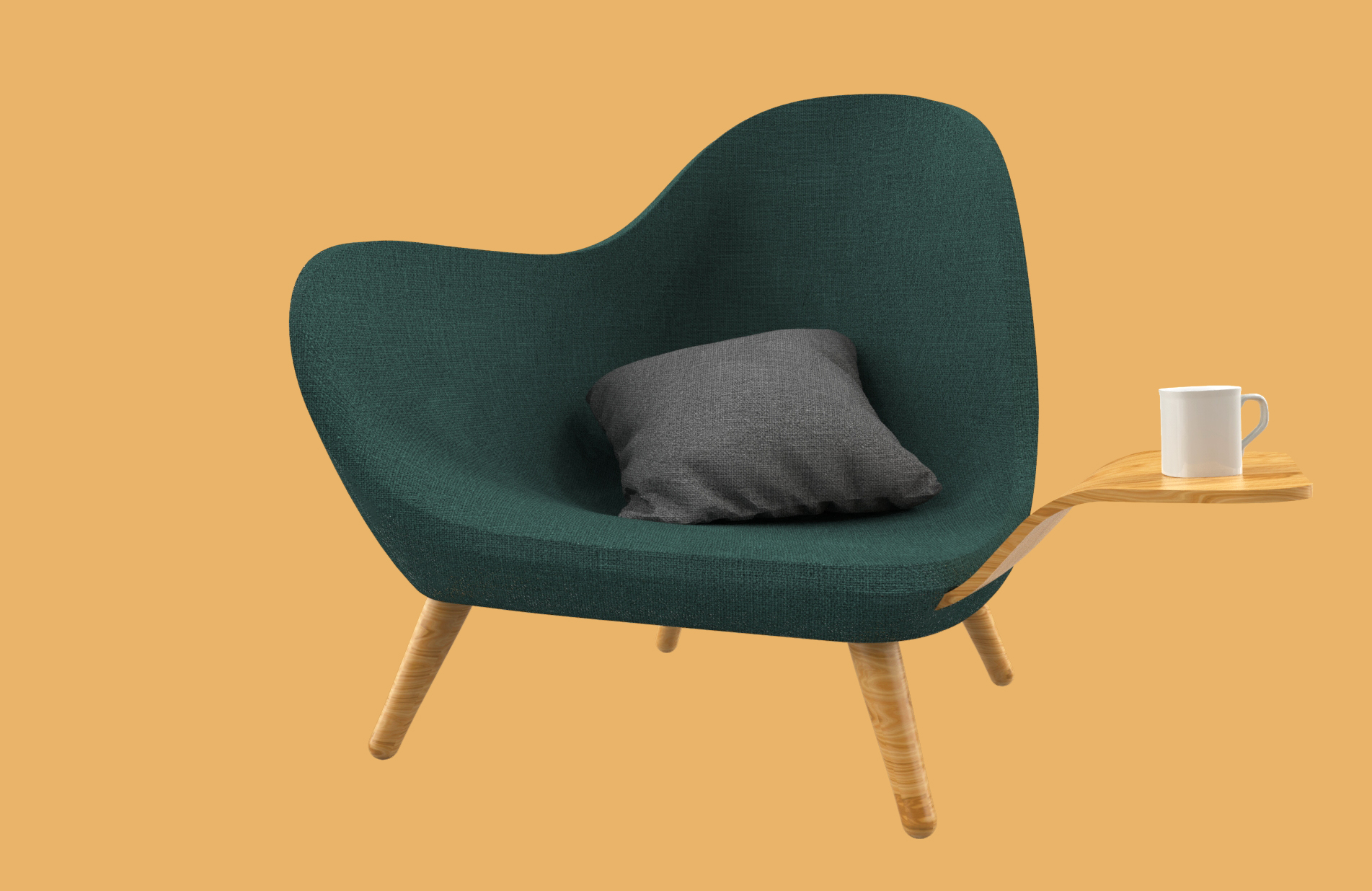 From concept & sketch to a finished model
Our product design process starts with the overall concept and goal of the product. We then dive into basic sketches followed by more detailed digital sketches. Once we have a good direction we use 3d modeling and visualization to bring the concept to life. The next step in this process is now to build real size prototypes before manufacturing.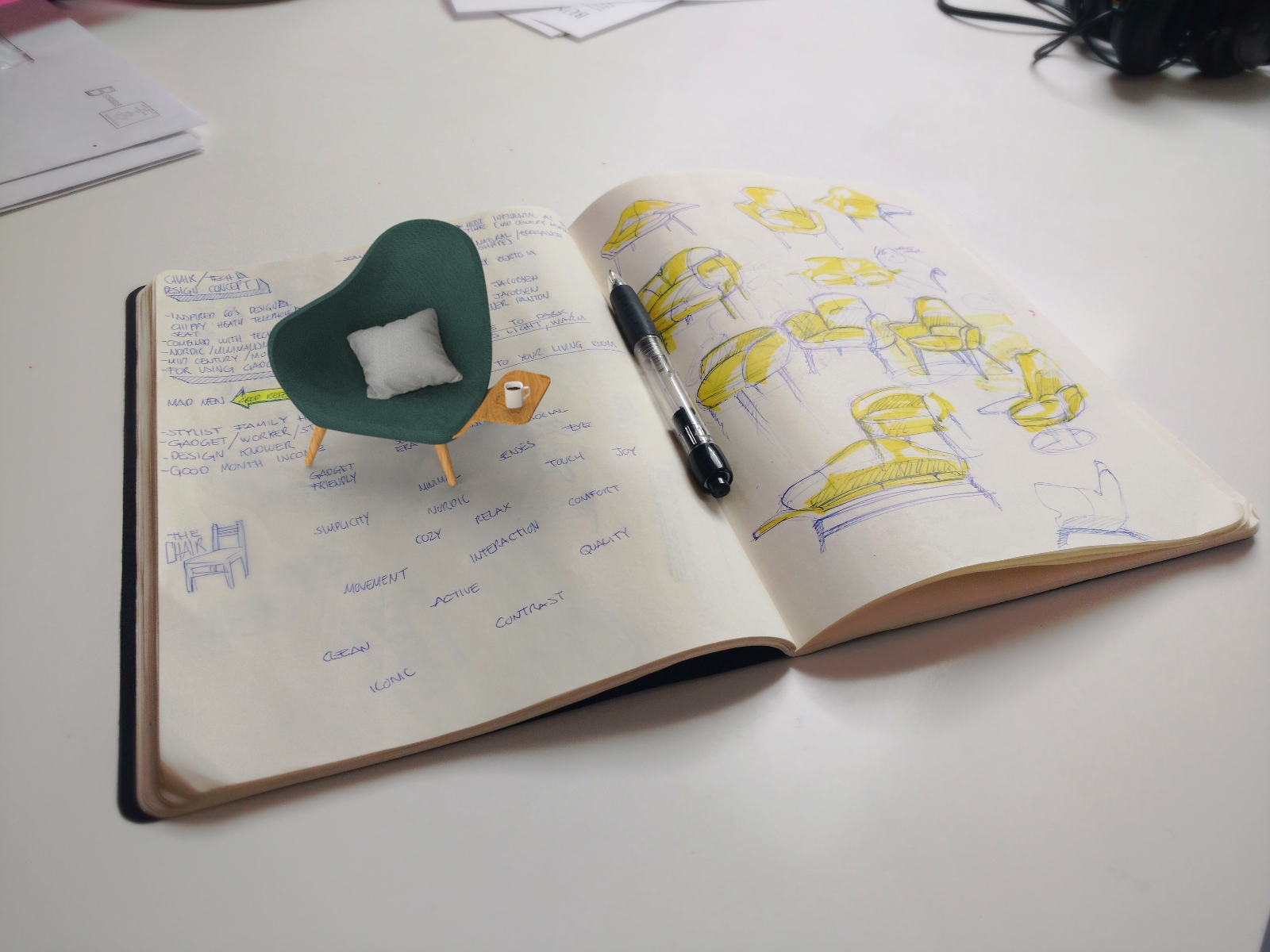 Colors and textures
Soft wool fabric and natural colors complement the naturally finished wood. The lounge chair is designed to be enjoyed both visually and to the touch. Details matter.