7 Tips for Writing Audience-Engaging Content
With more and more business taking their marketing efforts online, customers face an overwhelming amount of content. Ads, photos, videos, newsletters, blogs: the list goes on and on. So how can you help your content stay afloat in an ocean of words all vying for your customers' attention? The answer is simple: intentional, well-planned, original content. 
Real Content for a Fake Internet
The internet is like the wild west of technology - brimming with hopes, dreams, and a heck of a lot of lawlessness. Studies suggest that year after year, less than 60 percent of web traffic is human. An article written by New York Magazine describes how fake people with fake cookies, fake social-media accounts, who fake-move their fake cursors and fake-clicked on fake websites have essentially created an imitation of the internet, where the only real things were the ads. 
What has all this led to? Fake content. The danger of a world where artificially generated content becomes commonplace is not that the "fake" content won't be seen as real, but that the "real" content will routinely be believed as fake. That's why it is critical that the content you are producing is genuine, targeted, and unique. Why? Because great content will stand out and be much more effective at capturing real-reader attention, and converting curiosity to sales. 
Here are seven ways to keep your content on track and ranking high above the fraudsters:

Create a Great Headline
Ensure Easy Readability 
Include Images
Let Passion Shine
Don't forget to Copy Edit
Choose your Target Audience 
Use Reputable Sources
Create an Attention-Grabbing Headline
When a customer (or potential customer) types a word, phrase, or question into their browser search bar, they are given dozens if not hundreds of links to click. Yet statistics show that most people (28.5%) will only click the first organic result, with the second and third positions coming in at 15% and 11%, respectively. But you don't need paid adverts or thousands of site visits to get a decent ranking. While many factors contribute, a well-written headline can carry a lot of this load. 
As mentioned in Copyhackers, a good headline will capture the reader's interest and invite them to read the rest of the content. But a great headline will guide the reader into the content, inspire trust, and encourage sharing.
Keep in mind that 60-80% of readers will still never make it past the headline. While this number does depend on the study, on average, eight out of ten people will read a headline, but only two out of ten will read the rest. If this is true, then the opportunity to truly make an impact lies in just a few words - the headline.
Make Your Article Reader-friendly 
Time is the most precious resource we have. Yet, as we just mentioned, most people can't be bothered to read past a headline. Even I am guilty of sharing an article without having read it! So for the readers who do make it past the title, the ability to easily skim through the content and process the information provided is crucial. Luckily, breaking down your article for friendly readability is easier than you think. 

Use headers and subheaders: acting as focal points, they help keep your content organized and on track. 
Use lists or bullet points: these can be engaging because they're easy to follow and provide immediate information without needing to process large amounts of text. 
Keep the formatting simple: bold and italicize where necessary, and choose colors and spacing wisely. 
Appeal to Both Visual and Verbal Learners
Not everyone consumes information the same way. While some people learn verbally, others learn visually. As a writer, I naturally love words. But I also find walls of text to be tiring when trying to locate specific information, and this feeling is shared among many.
According to Hubspot, visuals with color increase people's willingness to read a piece of content by 80%. More so, when people hear information, they're likely to remember only 10% of that information three days later. However, if a relevant image is paired with that same information, people retained 65% of the information three days later.
What does this mean? It means that visual elements are a vital component of appealing content. They provide a more interactive experience for viewers, and add to the ease-of-readability mentioned above. Although it can be challenging to hit a visual strategy that aligns well with both the content at hand and your brand, we believe it is well worth the time, energy, and investment if it results in higher reader retention and engagement.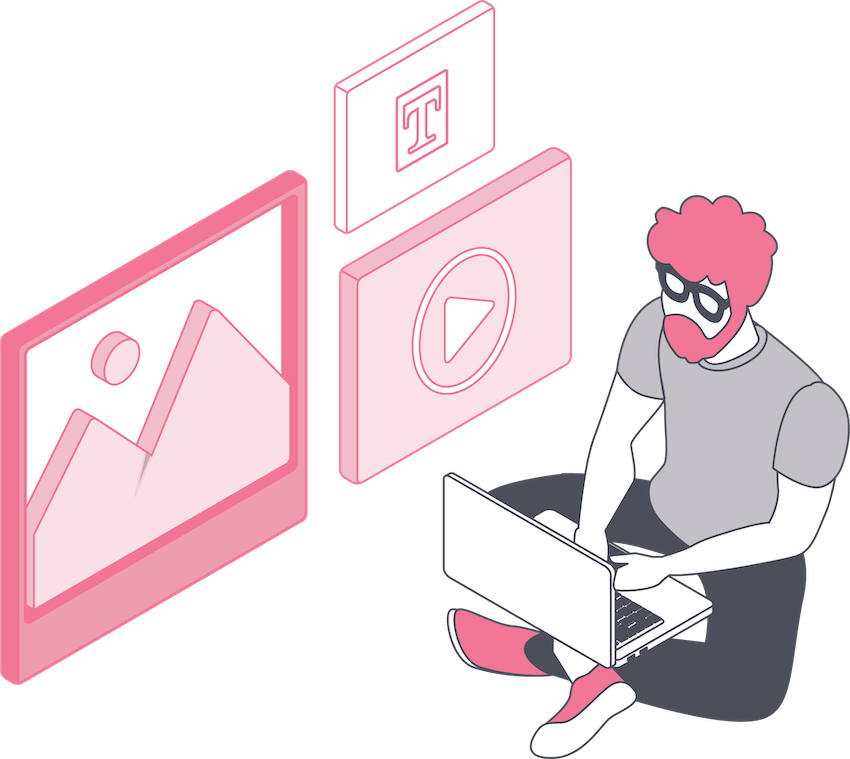 Let Passion Shine
There should always be a concrete reason for writing a piece of content, and a big one we like to focus on is putting your brand's authenticity on display.  Instead of regurgitating content, put in the extra effort to write something new, drawing from your own POV, passion, and expertise. It will be apparent to the reader that you mean what you say and have, to some extent, the authority to say it.
It's hard to argue against the idea that passion is contagious. So if you love your product, you can expect, as a natural by-product, to convince your reader to love it too. No one is asking you to reinvent the wheel. You just need to relay your unique perspective on why the wheel is important.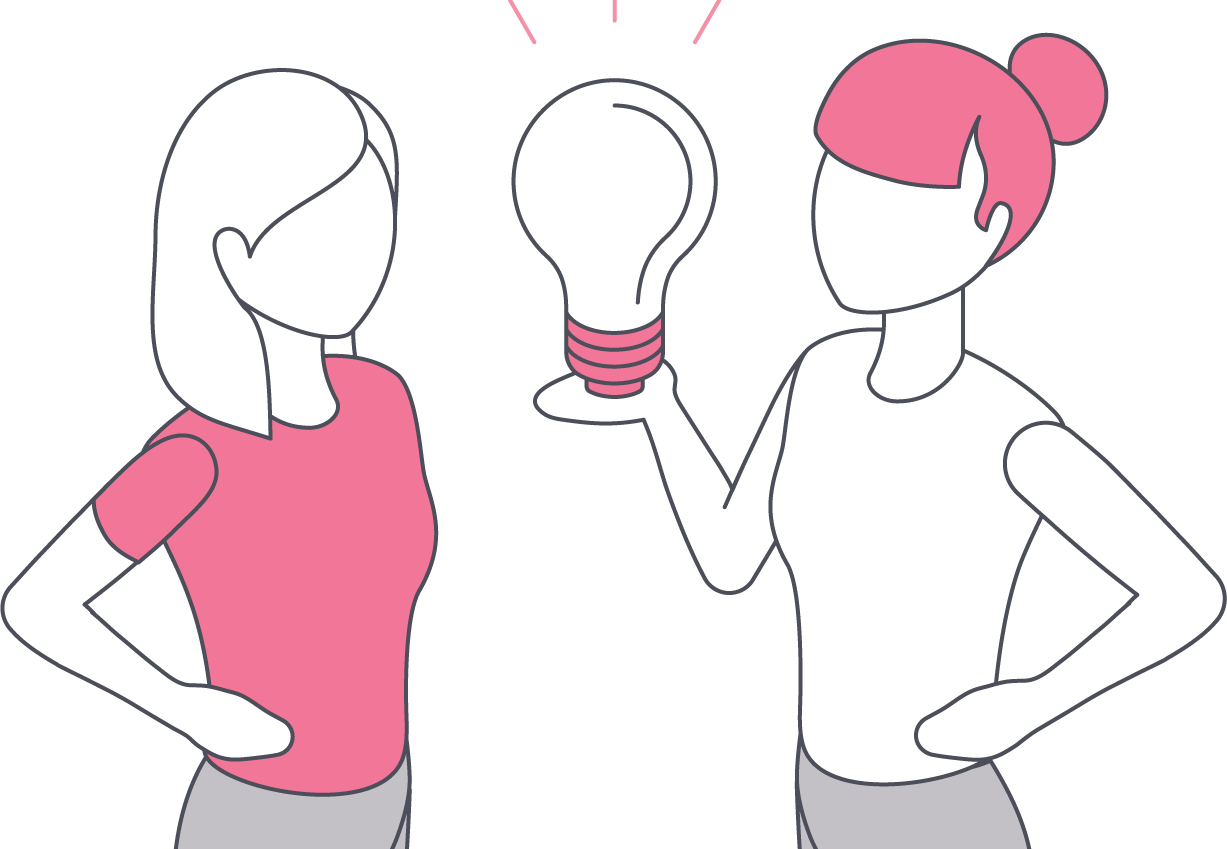 Don't Forget to Copy Edit
One of my biggest pet peeves is content that has not been edited. Mistakes in grammar, word choice, and sentence structure immediately compromise your reputation, which can leave viewers leaving your site just as quickly as they came in. But editing content doesn't need to be hard or expensive: it can be as simple as asking a coworker or friend to give a quick read-through of your work, looking for those tricky blind spots that come from staring at a piece of content for too long. 
Additionally, editing doesn't just catch errors, but offers a fresh perspective on repetition and redundancy. Of course, if you have something to say, say it! But good content is not inherently long. There is a lot of value in shorter pieces too, especially when time and attention spans are becoming increasing limited.
If you're truly a one-man-band, and you don't have another human to check your content, we highly recommend using an online editor such as Grammerly.
Choose your Target Audience Wisely 
One of the best ways to engage an audience is to make sure you aim the content at a specified target. For example, content relevant to young adults won't land the same as the content that appeals to baby boomers. It's why we stress the importance of taking the time to research who you want your content to reach and why. Best of all, this type of research is beneficial to more than just some content - it has the potential to help you refine your brand, products, and marketing strategy altogether. 
Here at Snowball, we use various methods, including data analysis, surveys, and user testing, to ensure our product continues to hit the right note and meet the needs of our client's customers. Take Frøya Life as an example, where we did our work to design and launch a brand that fused wellness with femininity through one positive and inspiring environment. Now that is one specific audience!
If you can identify your audience, you will also be able to write compelling stories, and a great story is one of the best ways to convey the value of your product and your values as a company. If you need extra help with writing better stories, check out this article on 6 Storytelling Tips to Tell Your Business Story Like a TED Pro.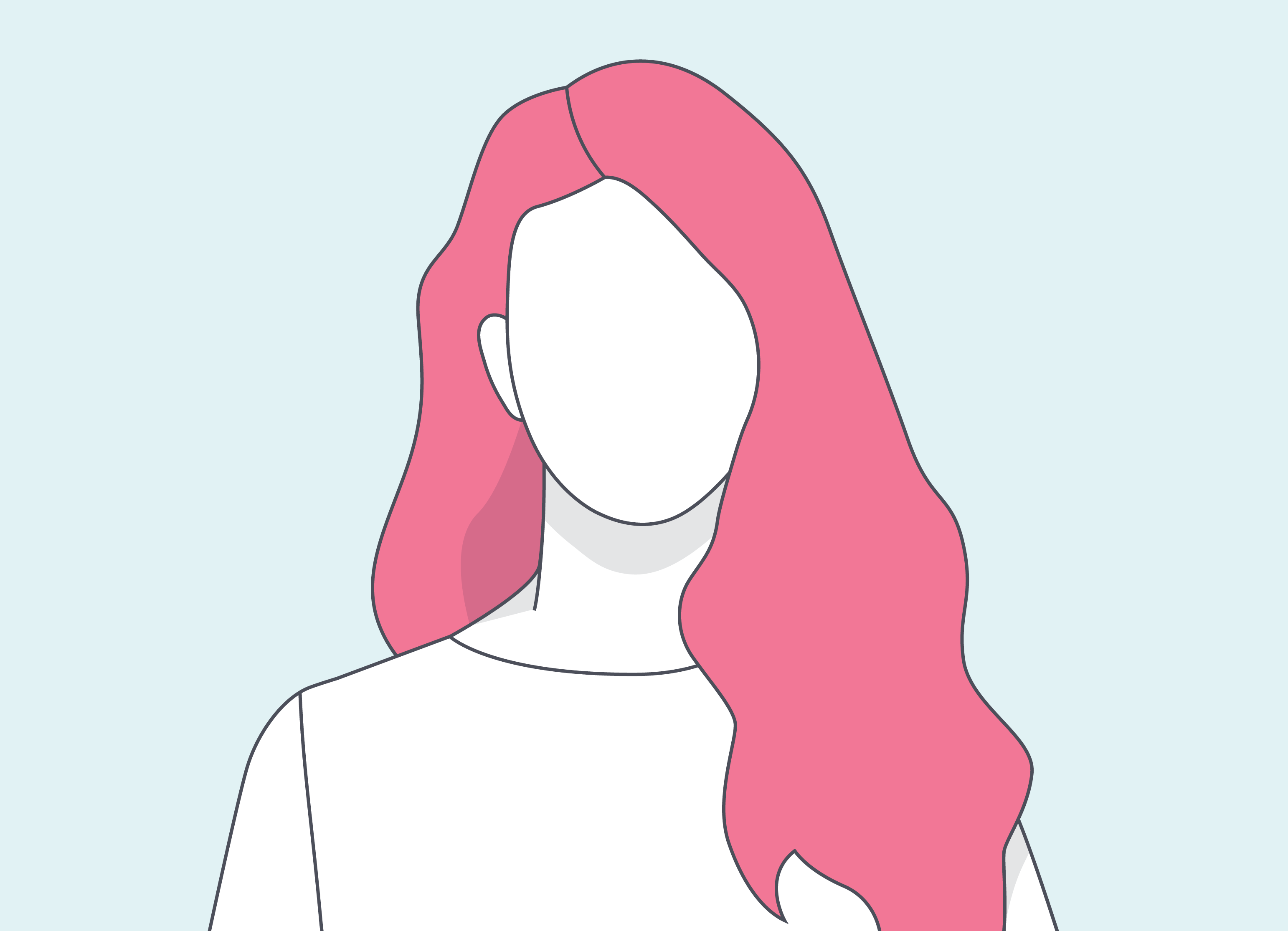 Use Reputable Sources
Last but certainly not least, make sure you are using reliable sources throughout your writing. While we do this to help avoid plagiarism, readers also love the opportunity to learn interesting facts that come from external statistics, data, and newsworthy information.
Take this great example with Review42, which provides an infographic(!) on the evolution of content marketing with stats and facts. Did you know the rise of consumer-driven content began in the late 19th century when technological advances in transportation and communication allowed companies to build stronger connections with their customers? Choosing facts relevant to your content, such as this, will help keep it light, engaging, and fun.
As a bonus, internally linking your sources connects your content with other relevant content, giving Google an idea of the structure of your website. This does play into SEO optimization, but that is a whole other topic. For now, just remember that internal linking is an important piece of this complex puzzle, just like keywords are for keyword tracking. 
Now get out there and create some awesome content!