Content strategy with cartoons for a software startup
For Crystallize we are executing their content strategy. We want to communicate the personality of the company and create content that is enjoyable and shareable. The target is to communicate the message that milliseconds matter when building tailor made e-commerce experience. This applies to user experience, conversion as well as search engine optimization. We decided to launch a weekly cartoon called milliseconds matter. Different.
Developer Cartoons
Introducing a weekly cartoon series for a software startup company like Crystallize may seem a bit odd. Good. We want to show that we care, even down to the friction free legal framework. This underlines the fact that milliseconds matter even in contracts.
But, cartoons. The developer cartoons for Crystallize are mainly ticking three boxes:
Funny (right?)
We take developer experience seriously, we understand the pain
A reason to come back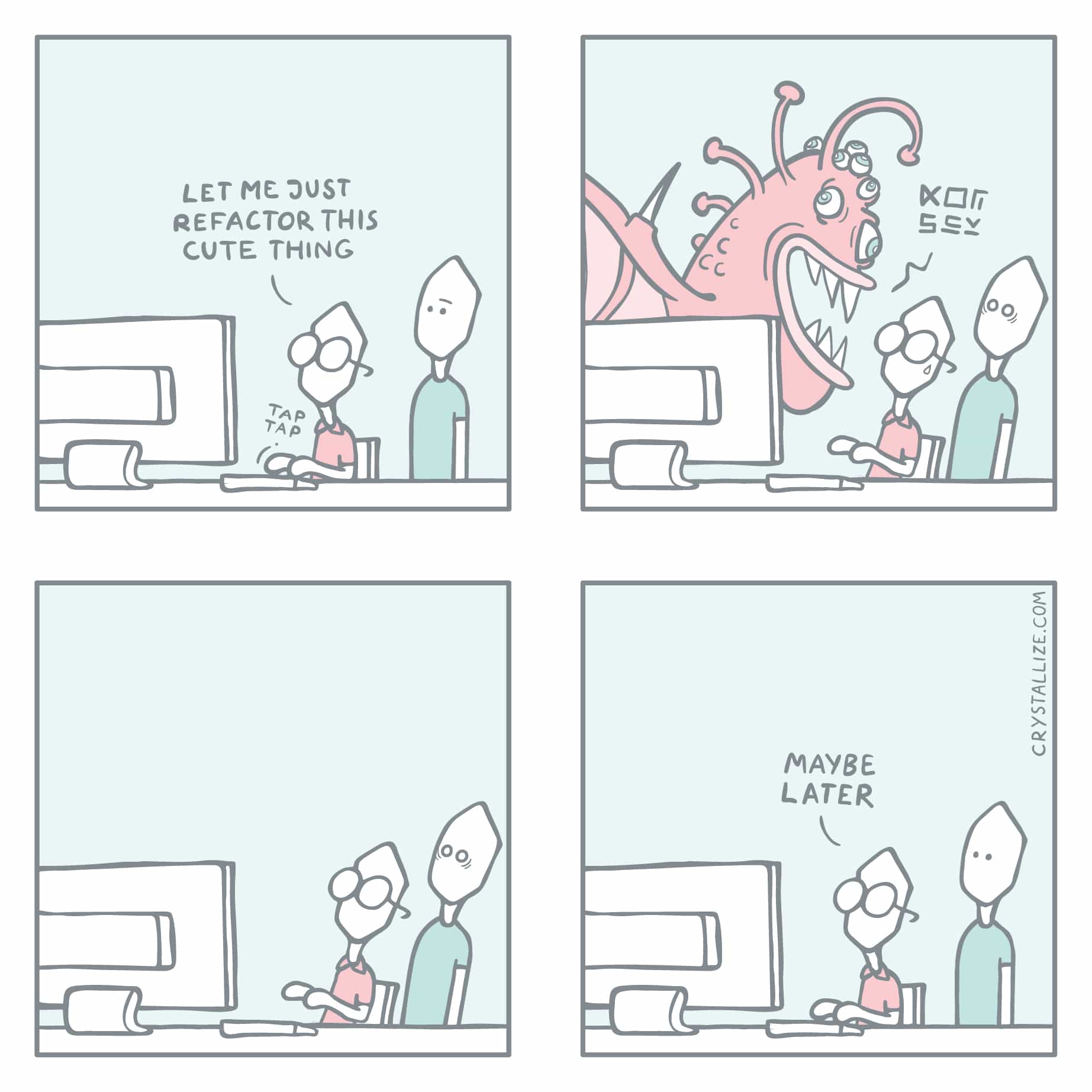 Creating a company personality

The personality of the company Crystallize is important. We want to use the cartoons as a foundation and have this personality be clear from our contracts, marketing to the product itself. Tone of voice is central.
Example growl message when saving in Crystallize:

Example from the legal framework. Irony:

What are we saying here? We are easy to do business with.
Infographics and diagrams in style
Ugly diagrams and boring slides is typical for software companies. We do not want to go that route. When we are communicating software architectures and diagrams we strive to communicate this in style and on message. Below you see the core diagram showing the PIM (Product Information Management) of Crystallize.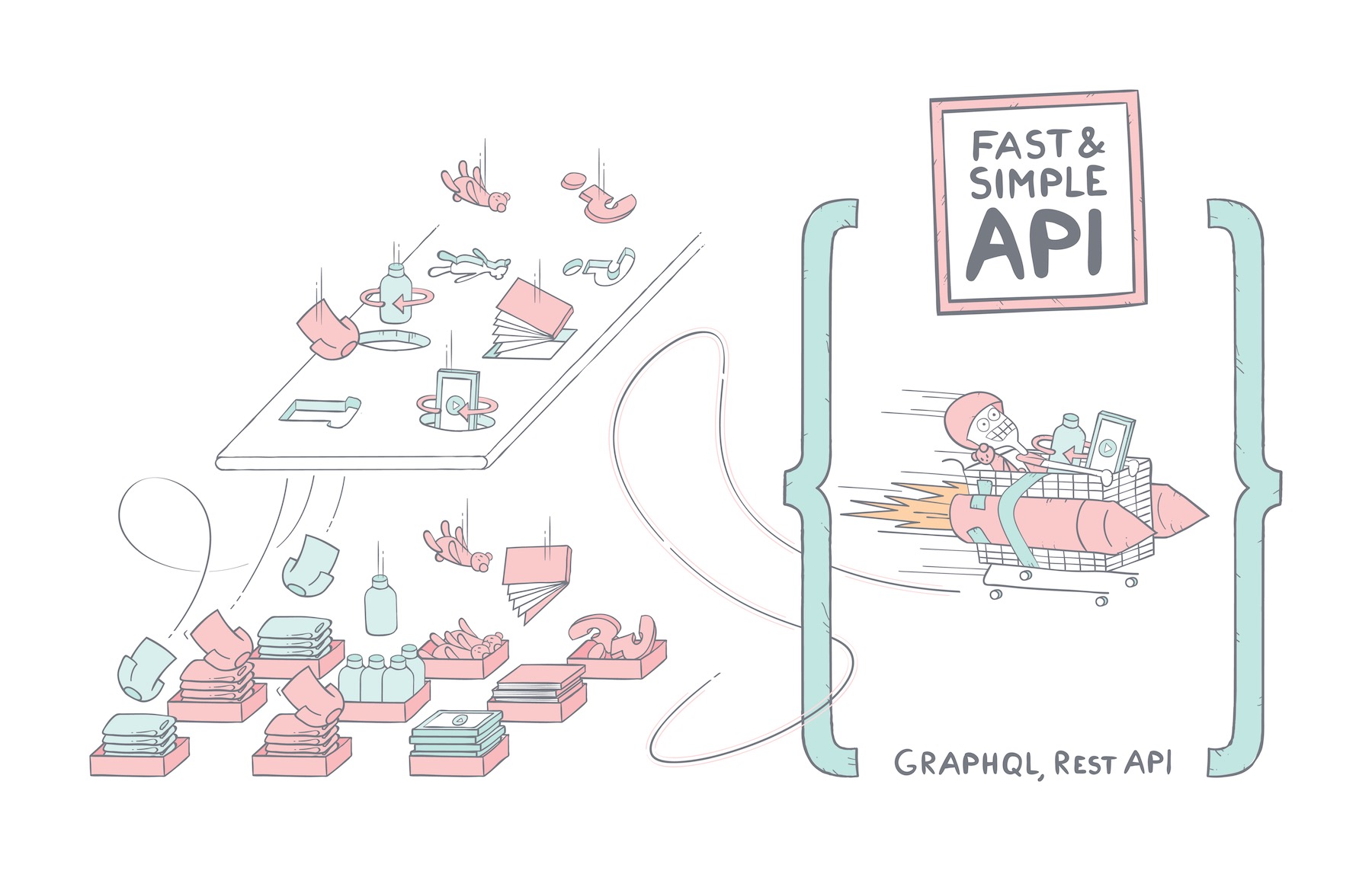 Printed cartoon handouts
We wanted to have a small handout for meetings and events. Something that is hopefully not thrown away immediately. The milliseconds matter cartoon booklet is the result. A collection of the cartoons from the last quarter. Hey, this will become a collectable.