FigJam: For Collaboration without Borders
At Config 2021 - Figma's virtual design conference - CEO Dylan Field announced the launch of FigJam: their new whiteboarding space. Needless to say, the Snowball design team has taken a real liking to the tool, particularly its ease of use. Is this the future of collaboration? We sure think so!
Pre FigJam
Today's world has us more connected than ever before. Not only in the way we socialize, but also in the ways we learn and work. Adding on the framework of a global pandemic, much of our lives have shifted to include what feels like an endless schedule of virtual meetings. For creatives, such as designers, this isn't always a good thing.
When your "work" is a scribbled doodle on a piece of paper, it can be quite frustrating to try and explain the entire idea behind said doodle simply by holding it up to the low-quality, out-of-focus webcam. How can you show off the process that brought you there? The color palate? Your inspiration? How can you workshop ideas and play with the design?
This is part of the reason why we joined Config 2021: we were on the hunt for better, collaborative tools that would make the new normal digital-sharing process a little easier and understandable for everyone.
One of, and probably the most, used platforms within our team just happens to be Figma. Specifically, it has helped us find creative ways to brainstorm, plan, and run our workshops. While it wasn't always the cleanest, but it got the job done.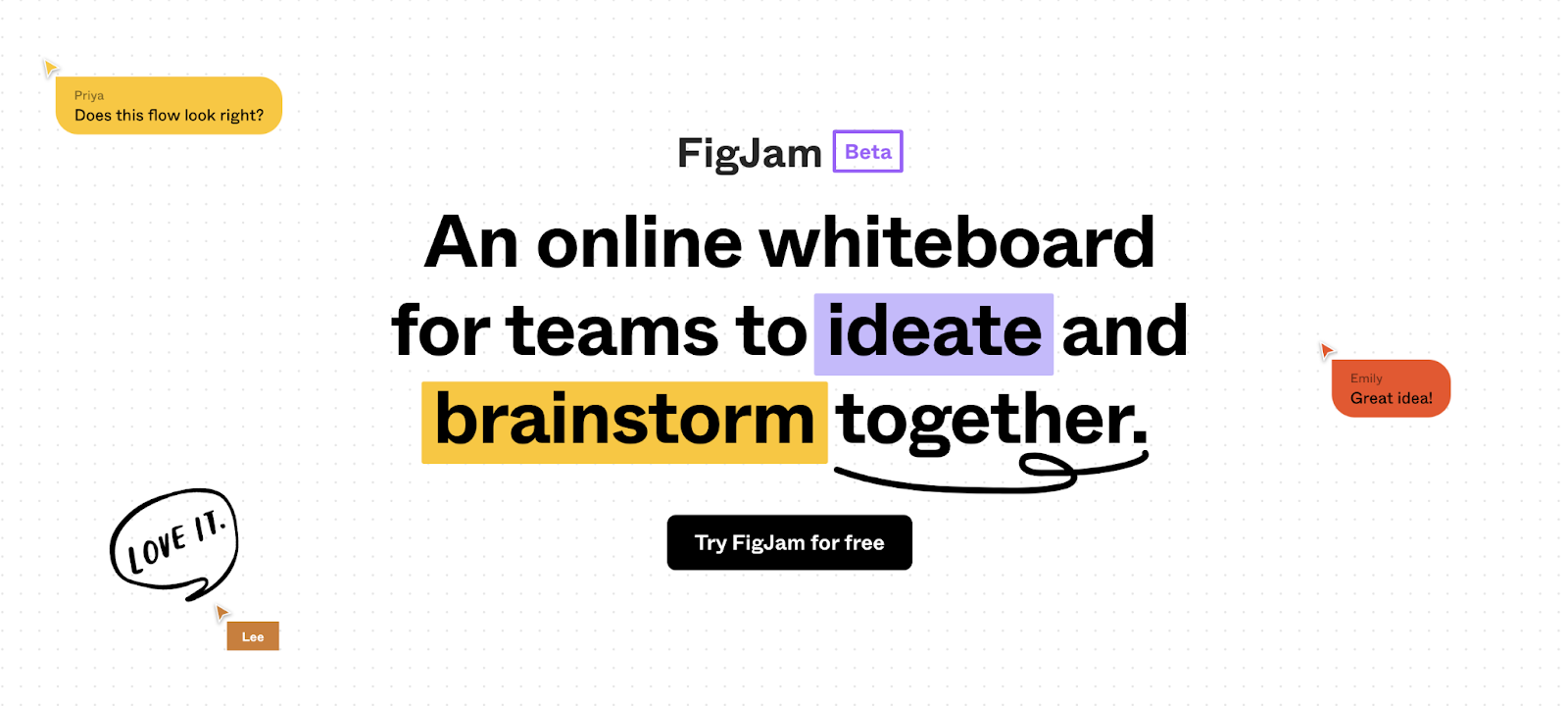 Post FigJam
This not-quite-there feeling led Figma to design and release the collaborative tool, FigJam. Is is literally a digital whiteboard to ideate, brainstorm, and create user flows with the whole team, all at once. No need to explain how components work, or how to edit. It is as easy as drag and drop!
Whether you want to express your ideas (sticky notes, dot vote, stamp, emote, draw?!) or sketch/connect your ideas (markers, shapes, connecters?!) FigJam has it all. In their own words:
"[Using] FigJam and Figma live side-by-side, all design work, from ideation to execution, can be found in one place. And, teammates can leverage design libraries in FigJam to create artifacts that are consistent and on-brand."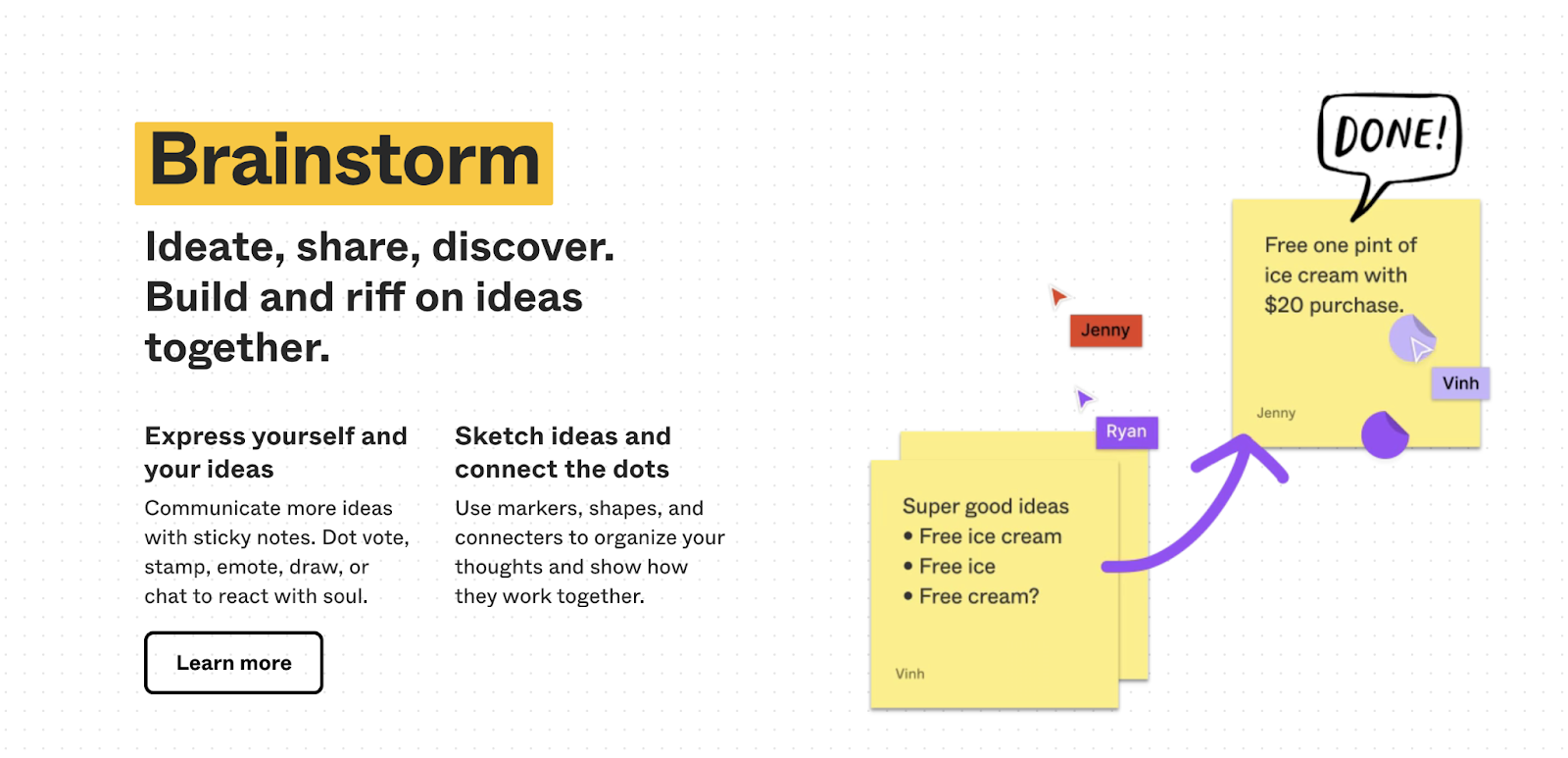 The beauty of having everything in one place truly makes Figma a one-stop-shop for collaboration. The tool doesn't only speed up interactions, but makes the design process a bit more fun (particularly during these isolating work-from-home times). The best part? You can't really lose your work when everything stays in one place.
If you are not already using FigJam, and you are a Figma user, you best give it a try.
Happy designing!