How to write for findability (SEO) and scannability on the web?
When writing for the web you want to keep in mind two principles: findability and scannability. Scannability means that people reading can get the main concepts of the text by just scanning headlines and bullet lists. Writing for findability means making the content search engine optimized (SEO). You should start with the most important points first and summarize the main takeaways as early as possible. Do not wait to summarize in a good old conclusion. This is often referred to as an inverted pyramid in journalism.
Use titles, text, and bullets for better scannability
When people are scanning text online they are often not reading the main paragraph content. They scan titles and summarized bullet lists to find what they are looking for. You should, therefore, have the main points of your text summarized in titles and subtitles. Each section should have a clear title summarizing the main points.
Paragraph content can be used to elaborate on details that are less important. Each section should have a construct of title, paragraph, bullet list and ideally an image. Use links for scannability and better SEO.
Have the main points in the title

Use paragraphs to elaborate on details

Use bullet lists to summarize

Use images or illustrations for clarity or context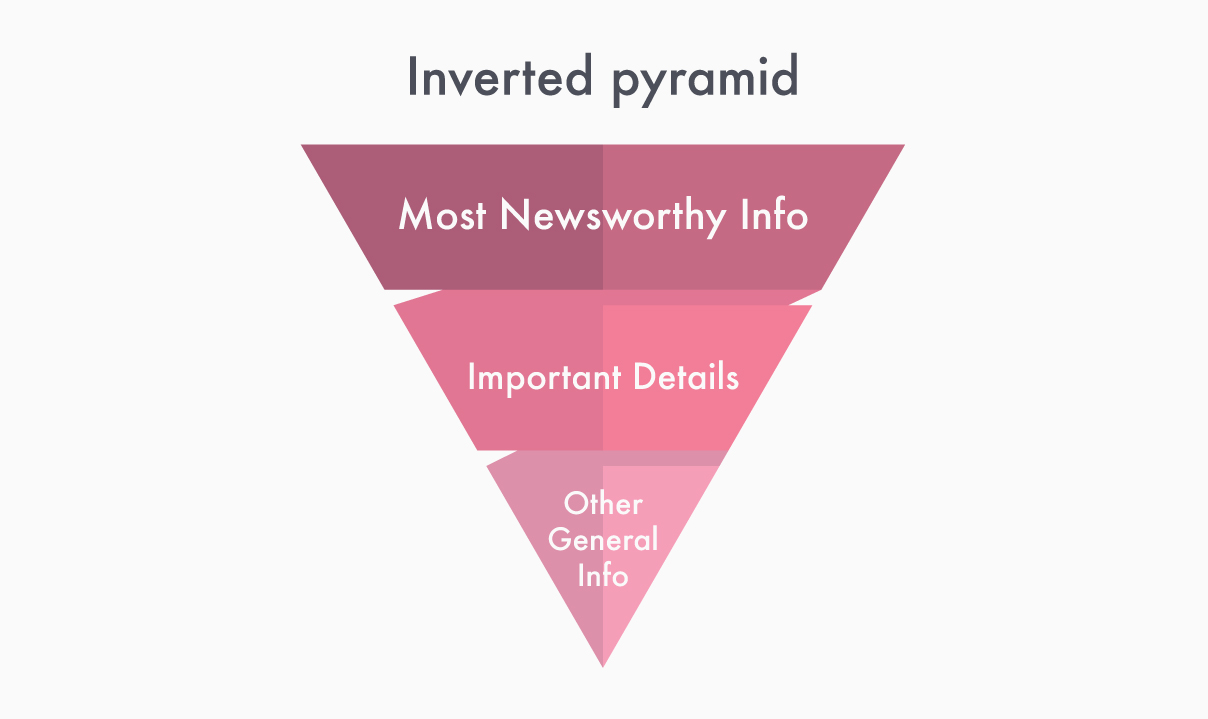 Have the main keywords in the title and repeat them in text for findability
As with scannability, you should have your main keywords in the title of your text. The title tag, h1 tag, and URL should match your main keywords. Paragraph content and bullet lists should repeat your main keywords. Image names and alt text should include relevant keywords. Details matter.
Both findability and scannability are key for a successfully executed content strategy.
Keep the main keywords in the title

Make sure to use proper HTML tagging of <title>, <h1> and <paragraph> content

Name images properly and use alt text