What is Customer Engagement?
Customer Engagement is a concept that you might be aware of, regardless of your marketing knowledge level. Although this concept is thrown around quite a lot, it's a harsh term to understand with a few different definitions out there. Nevertheless, it shouldn't be ignored, especially in the current market. Because of all of this, today, we are just going to take a look at the definition of Customer Engagement.
What defines Customer Engagement?
Customer Engagement is a business communication connection between an external stakeholder (consumer) and an organization (company or brand) through various online and offline channels to build a healthy relationship. Mostly, it's the positive interaction and overall experience a customer has with a brand.
Businesses that put effort into Customer Engagement are subsequently creating brand value by giving their customers something more meaningfully that goes beyond the monetary transaction. And when executed well, Customer Engagement can foster brand growth and generate loyalty in their customers.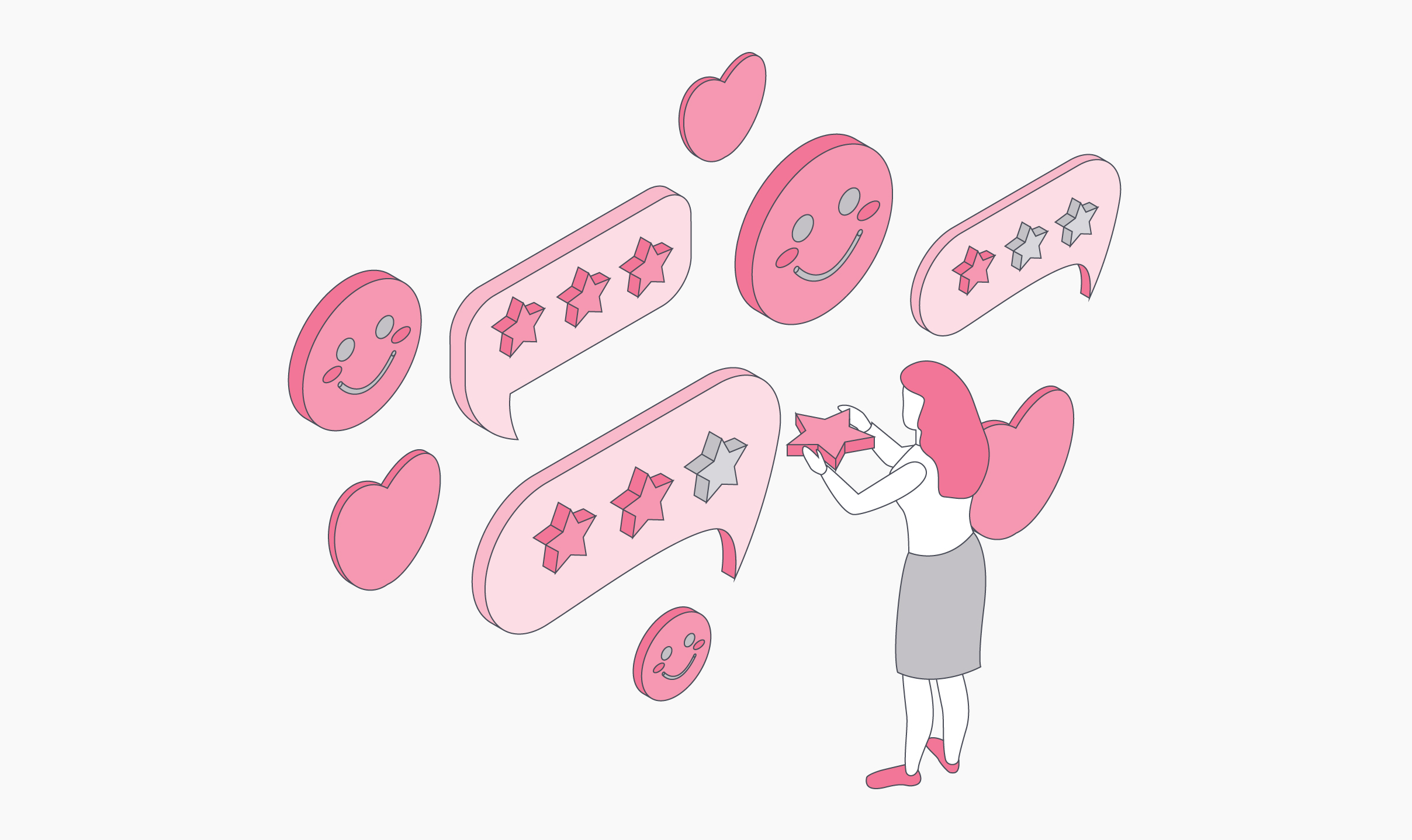 Offline Engagement vs Online Engagement
Online customer engagement has entered the marketing world and became a huge social phenomenon with the rise of the Internet in the late 1990s. And every since then, it managed to change the customer experience journey landscape forever. It's easy to understand that online customer engagement is not only different but more valuable than offline engagement in the current market. The Internet and digital platforms created new possibilities for customers to interact with not only a brand but with other costumes on a much larger scale. Discussion forums and review sites, for example, are spaces where customers can easily communicate in a way that can't happen with any offline interactive medium. On the other side, businesses now have the chance to also engage in those conversations with their online customer communities, strengthening the bond between brand and customer which can generate loyalty (brand love) and eventually more sales.
Why should I care about Customer Engagement?
To simply put: the current marketplace has moved past pricing. Now, it's about giving customers value that goes beyond the simple monetary transaction and the regular customer experience. To be able to stand out from the competition, businesses have to go above and beyond to create a long-lasting relationship with their customers.
As a business, you are now required to have a strong marketing strategy that focuses on finding ways to engage with your customer base, not only during transactions but also in the time in-between. 
Having engaged customers can be extremely beneficial for your business since they can generate more revenue than one-time customers or even occasional shoppers. Not to mention, it can be more expensive to acquire new customers than to retain existing ones. Over time, Customer Engagement can help you keep customers, allowing your business to foster growth sustainably.
Generate Customer Loyalty and Brand Advocates
There are different levels of Customer Engagement, and some customers are willing to have a deeper connection with your brand than others. When creating a customer engagement strategy, you need to allow your customers to choose how and what level they'd like to engage with you and your brand. By doing this, you'll be able to focus on fostering types of interactions that your customers find valuable. With these useful interactions, the customer will feel like they have something to gain from engaging with your brand. This sense of reciprocity keeps customers emotionally connected and invested with your brand.
As mentioned, customer retention needs to now go beyond high-quality service and products. Customers expect brands not only to anticipate but meet their needs in real-time, and they are willing to engage with brands that show this type of dedication. It's about the customer's need to feel heard have their problems fixed, so then they can develop any kind of connection with the brand.
Customer Engagement and customer loyalty are connected terms that should be actively present in your marketing strategy. Customer Engagement focuses on creating deep-level interactions by making customer care about the brand and encourage to use the product actively. Customer Engagement cultivated customer loyalty, which then creates brand advocacy through word-of-mouth (offline and online).
In the current market, having an engaged and loyal customer is the biggest asset you and your business can acquire. By focusing on Customer Engagement, you'll able to encourage a healthy level of loyalty and brand love in your customer base to the point they'll become brand advocates.
How to develop a Customer Engagement strategy?
A customer-centric organization comes from a solid customer engagement strategy. However, it should be known that there isn't one foolproof formula for customer engagement, as every customer base will require its own unique strategy. And because of that, there are several customer engagement paths from what you may choose depending, of course, of the level of engagement you intend to generate. The good news is that every brand and company has the potential to introduce engagement strategies that will benefit not only its current but also potential customer base. But it's important to keep in mind that this is a rather complex and challenging process, that takes time and resources to bring any type of good results for your business.
Customer engagement strategies aim to create a relationship with their customers to the point of them becoming brand advocates. The main thing you need to consider is that your strategy should focus on making it clear to the customer that your relationship goes beyond the monetary factor. You should be able to offer something of value that keeps your customers around, beyond your products and services.
Here are a couple of things you should consider when developing your very own customer engagement strategy:
Create your target customer profile - It's important to understand who your clients are and the customer journey map they go through before reaching out.
Identify key points of interaction - Reflecting on how your customers interact with you can help select which platforms can facilitate customer engagement - via social media, email, forums…
Have your own Brand Voice - Customers want to engage with a brand that has a strong unique voice and personality. Having a brand voice can help personify your company, making it more relatable and easy to connect with your customers. If your customer identifies with your values and message, they will feel closer and connect strongly with your brand.
Engagement should be an open conversation - When creating spaces to engage, make sure your customers also have the opportunity to speak with your brand and with other customers. Having an open-conversation channel fuels engagement and further interactions.
Keep your strategy flexible - From the moment you implement your strategy, observe how your approaches are working and then take any necessary actions to improve on it. By listening to your customers and their feedback, you'll be able to create a better and deeper connection.