Life as an Intern at Snowball Digital
Internships are crucial for students to get a head start on their careers. But just as the rest of the job market nowadays, it's incredibly competitive to get the right and relevant placement in time. My name is Valeria Arias, and I'm happy to tell you about my internship at Snowball Digital. 
The Decision
In order to graduate from my master's degree in Strategy at VU Amsterdam, I had two options: take a personal development course, or compensate that with an internship. I decided to go for the internship - particularly one that would help me continue to develop my skills in content strategy and digital marketing. 
During my search, I remembered hearing about an international agency located back in my hometown of Skien, Norway. I was very curious about them because of their work with different start-ups. To my surprise, they were curious about me too, and took me under their wing to help me graduate. Needless to say, I'm very grateful for the opportunity to work with such talented people for 2 months, as well as the chance to develop new skills and challenge my ways of thinking.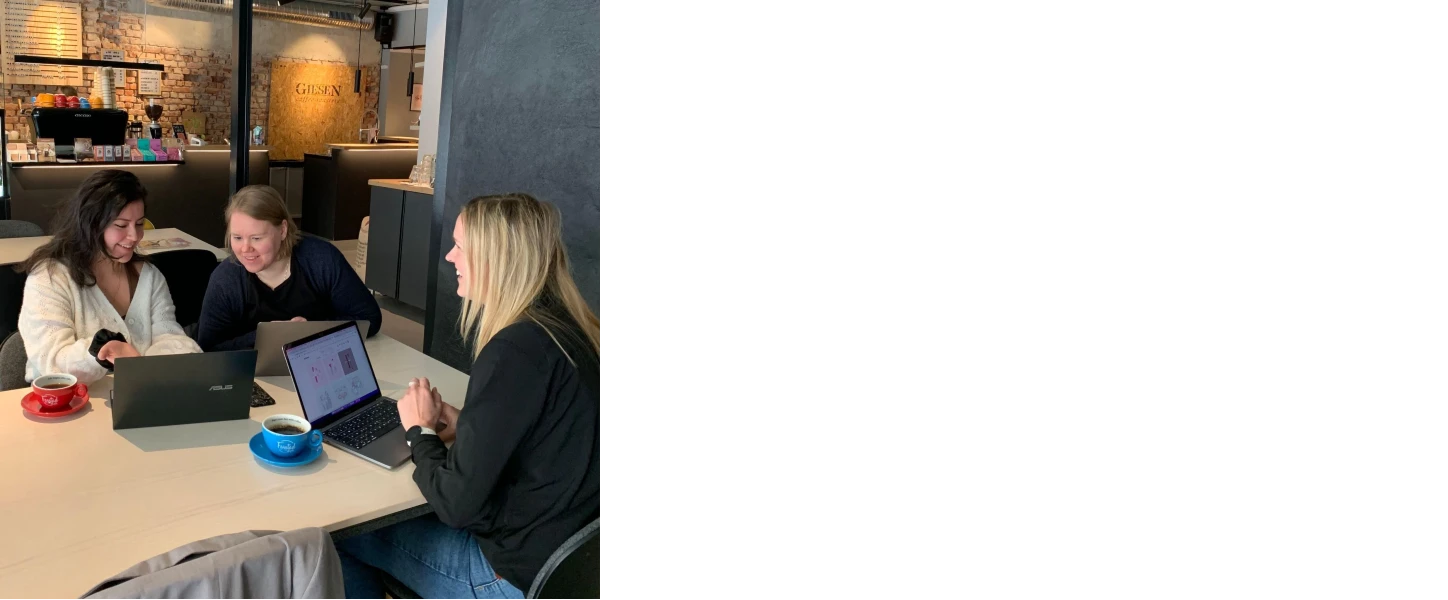 Here are my three main takeaways from my time as a Snowballer:
The Snowball Way
My favorite aspect of this internship experience was getting to see how all the different teams at Snowball work together to create the best experiences for their clients and their client's customers. I was able to see how the team implemented the Whole Product Concept in their client work. You see, at Snowball, all departments come together to create magic for many different clients across many different industries. I often felt inspired during each meeting when any of my colleagues presented their ideas. They trust each other, know that there is so much to learn from one another, and that relationship never ceased to surprise me.
Hands-on Experience
Being part of a small team means that each team member has a lot on their plate. After on-boarding sessions and meeting the rest of the marketing team, I was thrown into the creativity abyss. My supervisor told me to write down ideas and suggestions for their marketing strategy. Of course, it was the challenge that I wanted, but I had no idea where to start! There were moments where I questioned myself and wasn't sure if I had the relevant skills to get the job done at all, but learning and taking risks is where I thrive. As a result, I was given the honor of writing about my own experience as an intern and creating a marketing strategy for Snowball Digital.
A Small International Community in a Small City
I left Norway when I was 19 to explore bigger cities and new cultures. So I was pleasantly surprised when I moved back home to start an internship, and found a community of like-minded people that had similar experiences to me. Whenever I felt stuck with a task or an idea, I could always turn to a colleague and ask for their opinion and input. Together, we let our imaginations flourish by discussing ideas and motivating each other. All my team members are very passionate, clever, and come from different backgrounds, but they never made me feel any less valuable. These special moments really made me feel like part of the team.
All in all, I'm very grateful for my time at Snowball Digital and the chance to meet such amazing people. Thank you for helping me graduate!