CAD Product Design of Bicycle Dropout for CNC
Design & Manufacturability
A great product design works well both aesthetically and functionally, while at the same time being efficient to manufacture. For even simple designs there are many decisions that needs to be made to properly balance these three values and create the best possible design.
At Snowball we have design driven product processes with no compromise on details or quality. Details matter.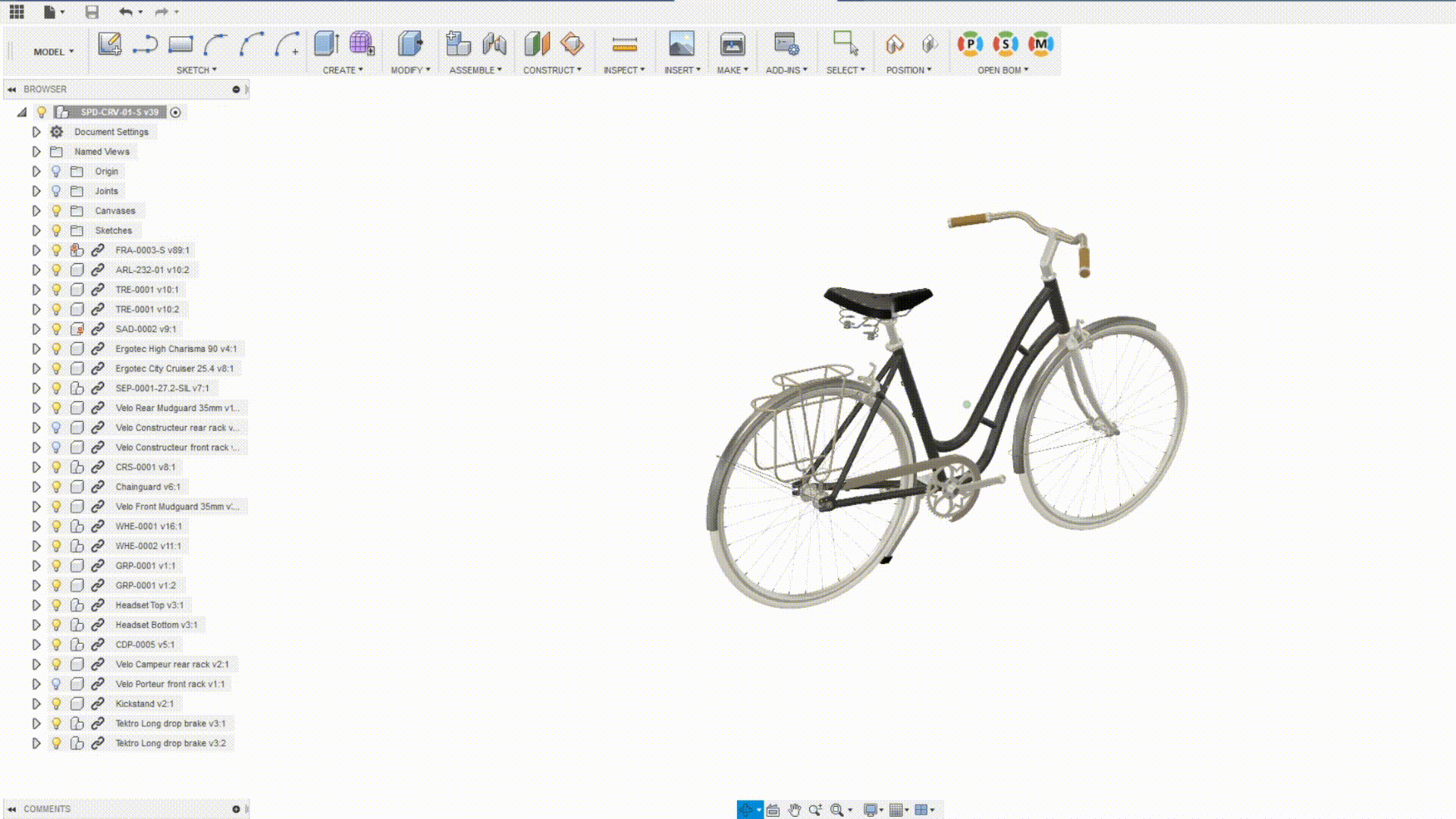 Buy standard or design and manufacture custom?
Bicycle dropouts are available in a lot of variants from many suppliers. However choosing a standard dropout from a catalog would almost always represent a compromise. Unless you can find the perfect fit, you are out of luck.
We decided it would be better to design our own. That way we can control not only looks but also function, and change it as we would like. This way we retain control over the product design. We will also control supply chain, which can be useful in many cases.
CNC Machining or Molding?
For a part like this it would usually be a matter of choosing between machining and molding. For a first batch and low volume and to adjust design we will usually start with CNC machining. When a design is thoroughly tested and tried we will consider moving towards a mold method. This is more of a costing issue than anything else. One thing to remember is that molding will have some impact regarding "crispness" of design. Details will be duller and e.g. text will be less visible. Molding is less precise.
CAD design for CNC Production
In this case we were looking at the manufacturing process of the dropouts for the new ladies city bicycle model. The dropout itself is being CNC machined in 7000 series aluminium. It needs to have mounting points for mudguards and a luggage rack. The dropout also needs to fit the stainless steel protection plate to mount the wheels. There are many details in this tiny part of the bicycle.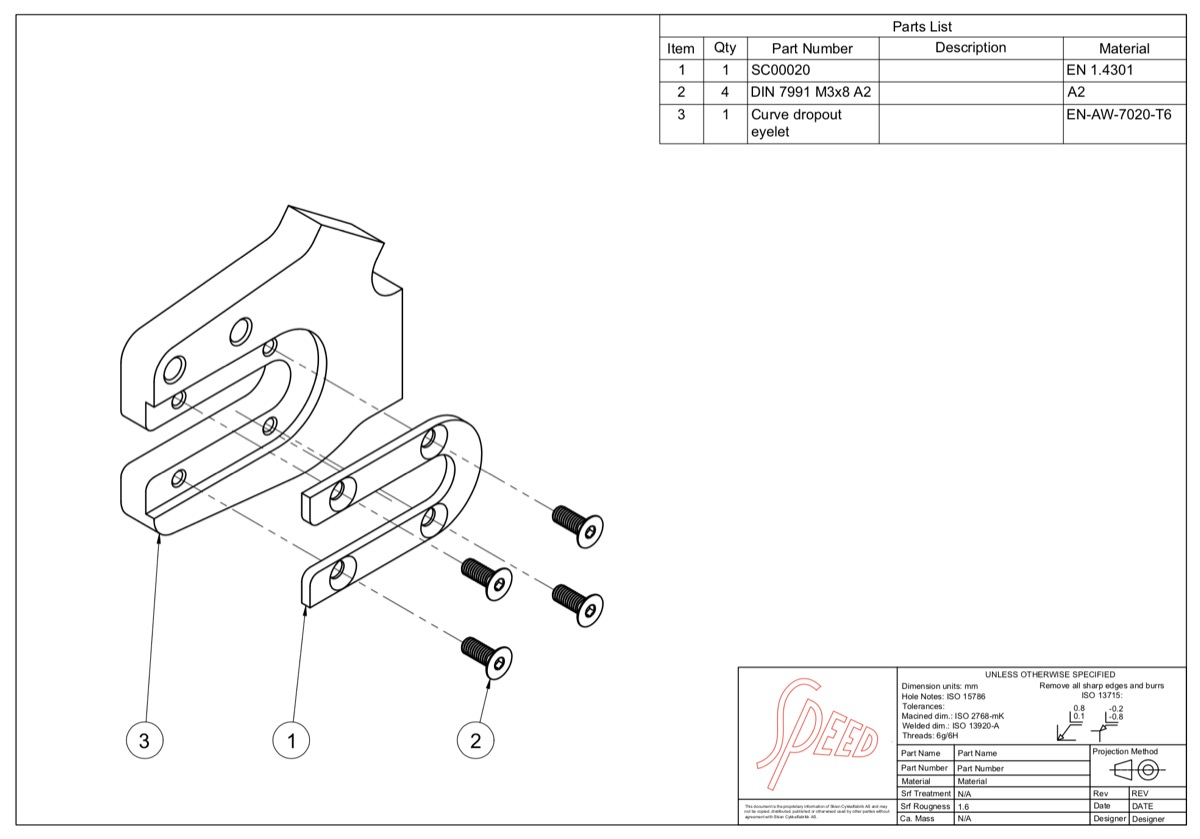 CNC Manufacturing Specifications
To get this part machined we need to define the tolerance and level of quality. This is required to ensure that we can produce thousands of bicycles and ensure that the first made is exactly the same as the last one.
Geometric Dimensioning and Tolerancing (GD&T)
Dimensioning and tolerancing is an art. There are mainly four viewpoints:
The spline loving and curve conscious designer 
The "fully constrained" and interface loving engineer
The "usable dimensions" machinist
The "measurable dimensions" QA inspector.
Each of these have their own preferences. Often the most important will be that all details, dimensions and tolerances are crystal clear and possible to control against a manufactured part for quality control.
CAD
Different CAD tools are suitable for different jobs. There are also a lot of different approaches to be used. Bottom-up, top-down. Multibody. Skeletal. Part modeling and assembly modeling. Polygonal, surface or solid. For straight forward engineering job like this we use a parametric solid modeller and use single bodies that are mated in an assembly.
CAD is key for us in a product design process of a new bicycle model.