Explained: Brand Style Guide
One of the essential resources a business can have is a 'Brand Style Guide'. This is a tool that teaches your team how to stay true to any given brand, while also acting as a reference point for any future product design project. A guide goes beyond logos or fancy business cards - a Brand Style Guide contains every core element necessary to make your, or a customer's brand, consistent and recognizable.
What is a Brand Style Guide?
A Brand Style Guide can sometimes be referred to as 'Brand Guidelines', 'Brand Book', and even 'Brand Bible'. However, all of these terms represent roughly the same concept: a set of rules that explain how your brand works, or even more simply, a guide to your brand (nifty, 2012).
If done well, a Brand Style Guide is extremely thorough. It summarizes how a brand expresses itself, from both a marketing strategy perspective and a visual identity perspective. As such, a well-constructed Brand Style Guide should be functional and easy to understand. If anyone, internally or externally, reads it, they should be able to fully grasp your brand and its visual identity.
More so, these guides contain all the information necessary to create every piece of communication, ensuring that all messaging is relevant and related to your brand's goals. It's a tool that can be used to help build and maintain the consistency of your brand experience, whether talking about customer service, design or marketing.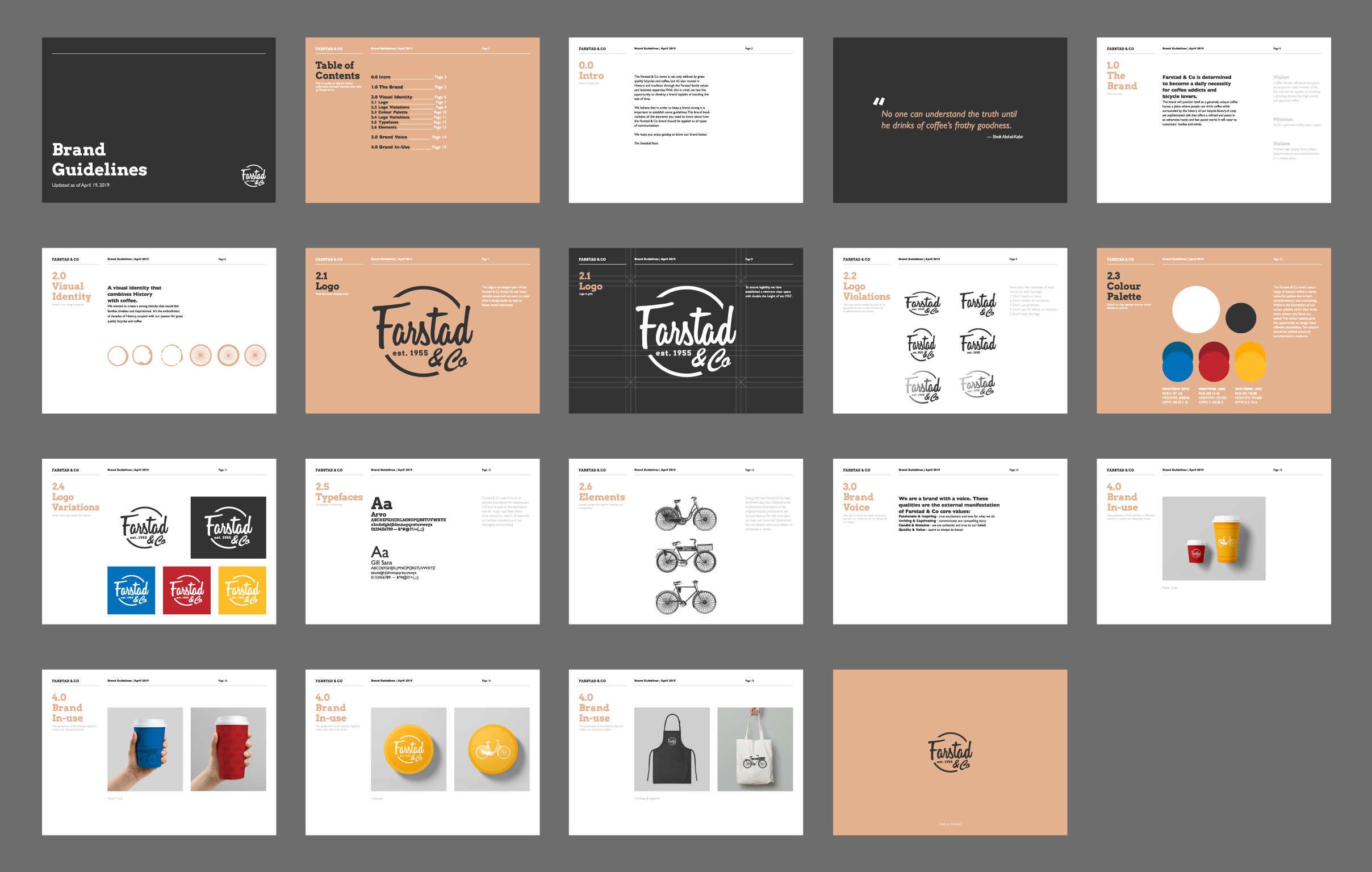 Why is a Brand Style Guide important?
Why is a Brand Style Guide is so important to Product Design and what is its brand value?
A brand style guide ensures that your content is cohesive and well distinguished from your competitors. This is important because it helps create a strong voice that speaks to your target market, which is essential for building brand awareness, consistency, and trust.
It's also a tool designed to give your brand flexibility. This is what we mean: a Brand Style Guide should be flexible enough to allow some creativity and innovation, but rigorous enough to keep consistency and recognizability. If you can successfully combine both sides of the same coin, you will have the foundation for a very strong brand.
When creating your Brand Style Guide, you can choose to have a basic overview of the brand or a very detailed and comprehensive one. The important thing is for you to spend some time and resources on it, so it can have that solid foundation. You can always make adjustments later on down the road. It's not ever a finished product - it's something that evolves, just like your brand!
Key components of a Brand Style Guide
A Brand Style Guide should include the important guidelines of your brand's identity. Before you create your own, here are six key components that should be included in some way in your Brand Style Guide:
Overview: an overview of your brand's history, vision, mission, and values; the rest of the guide should reflect these fundamental components.
Logo and logo variations: this section includes all approved versions of your logo and gives visual examples showing different sizes and spacing; it also shows what not to do with your logo, preventing mistakes or any unwanted alterations, like stretching or cropping.
Color palette: swatches of your primary and secondary color palettes, along with color breakdowns for print and digital (Color systems CMYK, Pantone, and RGB) to make sure your brand and its colors are accurately reproduced in any medium.
Imagery: define the style of any photography or illustration that complements your logo and brand.
A tip from Forbes: if your company ever goes through a brand redesign, you should always create a new Brand Style Guide to go along with it. It's the best way to announce the rebrand to your company, as well as familiarize everyone with new the design guidelines.
Brand on!