Brand Style Guide explained
One of the essential documents a business can have is a Brand Style Guide. This is a tool that teaches your team how to stay true to your brand while also being a reference point for any future product design project. It goes beyond your logo and fancy business card; a Brand Style Guide contains every core element necessary to make your brand consistent and recognizable.
What is a Brand Style Guide?
A Brand Style Guide can sometimes be referred to as Brand Guidelines, Brand Book, and even Brand Bible. However, all of these terms represent roughly the same concept: a set of rules that explain how your brand works, or in other words, a guide to your brand (nifty, 2012).
A Brand Style Guide is a comprehensive document that summarizes how a brand expresses itself, from both a marketing strategy and a visual identity view. A well-constructed Brand Style Guide should be functional and easy to understand. Essentially, it's a document that if anyone, internally or externally, would read it, they would fully understand your brand.
This type of guide contains all the information necessary to create every piece of communication and ensures brand consistency throughout all of these pieces. It's a reference tool that can be used to help build and maintain the consistency of your brand and brand experience, from customer service to design and marketing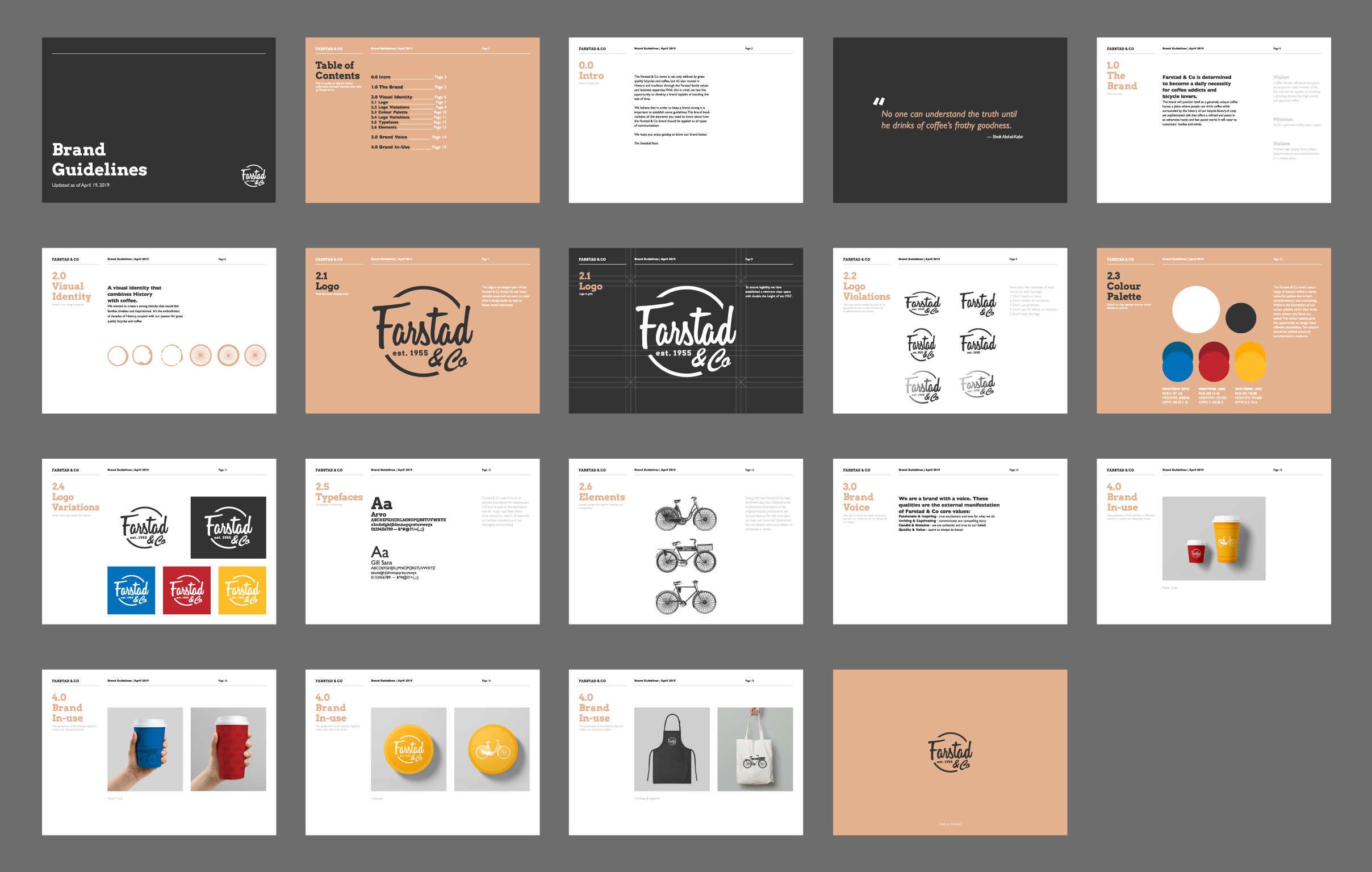 Why is a Brand Style Guide important?
There's a ton of confusion about what makes a Brand Style Guide so important to Product Design and what is its brand value. As previously mentioned, this document is important because it helps to communicate your brand consistently across all platforms and channels.
It's a tool designed to give your brand not only the consistency necessary in Branding but flexibility. In other words, a Brand Style Guide should be flexible enough to allow some creativity and innovation but rigorous enough to keep consistency and recognizability. Both of these sides combine creates the foundation for a stronger brand.
When creating your Brand Style Guide, you can choose to have a basic overview of the brand or a very detailed and comprehensive one. The important thing here is for you to spend some time and resources to create one that has a solid foundation and truly represents your brand. And in the future, you can always make any necessary adjustments. It's not a finished product; it's something that evolves, just like your brand.
Key components of a Brand Style Guide
A Brand Style Guide should include all the important guidelines of your brand's identity to make your brand stronger. And before you create your own, here are six key components that should be included in some way in your Brand Style Guide:
Overview: an overview of your brand's history, vision, mission, and values; the rest of the guide should reflect these fundamental components.
Product Positioning and Tone of Voice: a quick summary of how your brand wants to be perceived by the customer.
Logo and logo variations: this section includes all approved versions of your logo and gives visual examples showing different sizes and spacing; it also shows what not to do with your logo, preventing mistakes or any unwanted alterations, like stretching or cropping.
Colour palette: swatches of your primary and secondary color palettes, along with color breakdowns for print and digital (Color systems CMYK, Pantone, and RGB) to make sure your brand and its colors are accurately reproduced in any medium.
Typography: you will need to specify if your brand has one typeface family or multiple ones, along with the different uses and applications.
Imagery: define the style of any photography or illustration that complements your logo and brand.